There was a time before the smartphone made an entry that flip phones were all the rage. Nowadays, flip phones seem a little outdated, and only seniors love using them, or people who love their simplicity.
Some flip cells are more advanced, but most only give the essential functions of calls, texting, and the occasional photo. Initially, the cells were made for the general public, but in the past several years, the flip phone is more focused on seniors' simplicity.
In this article, you will learn:
Things to Consider Before Buying Verizon Flip Phones
Here we shall look at the most critical factors to consider before buying new flip phones.
Simplicity
Most of the time, seniors prefer simplicity and the reason why they prefer flip phones to other phones. Most phones concentrate on simplicity, but some are overly complicated. Make sure you look for phones whose primary operation is as basic and straightforward as possible. The senior should easily access calls and texts, and the menu should not be congested with features that the senior has no use for. These additional features tend to confuse the user, and if the gadgets are just for calling and texting, you should go for the phone with the most simplicity.
Durability
The average senior is not as careful with a phone like a younger person would be. They do not see a phone as a precious item, and they leave it lying anywhere, sit on it or keep dropping it as they grow older. This means the flip phones they get should be very compact and durable to withstand all the falls.
Senior Specific Carriers
Two carriers specifically serve seniors, i.e., Consumer Cellular and GreatCall, who deal with Jitterbug phones. The first carrier operates on T-Mobile and AT&T, while GreatCall uses the Verizon network and is more focused on seniors than Consumer Cellular. Both their flip phones offer various functions that are senior-specific, like urgent response buttons.
Audio and Hearing Aid Compatibility
As seniors age, their hearing weakens, and they might start using hearing aids. For this reason, the flip phones seniors use should have great quality loudspeakers and should be compatible with hearing aids (T3, M3 or more)
Button Size
If your hands are large, you will need larger phone buttons. As people age, their touch reduces sensitivity and thus the need for a larger phone button. All flip phones targeting seniors have large keypads that are easy to press and feel using their fingertips and dedicated camera buttons.
Easy to Read
Sight also fails as people age, and flip phones for seniors should have easy to read fonts in all areas such as the dial display, text, phonebook, menu, etc.
Price
Seniors do not want to spend a lot of money on a phone. Most flip phones for seniors are not as expensive as smartphones, although the flip phones also have different price ranges. If you are buying a water-resistant flip phone, it is bound to cost more. Make sure your new flip phone will be within your budget range. If you fall in the low-income bracket and cannot afford a new phone, you can apply for the Lifeline Assistance program for support, but do not give free flip cell phones.
Which Phones Work with Verizon?
There are two mobile network types, GSM and CDMA, of which Verizon falls in the latter category. Before the 4G LTE network, the phones designed to operate on a GSM network could not work on a CDMA network and vice versa. This means all gadgets that do not support 4G LTE should be CDMA network-based to operate on the Verizon network.
New phones manufactured after 2015 operate on LTE and work on both GSM and CDMA, so all new Verizon clients must use only 4G LTE Verizon flip phones. The existing Verizon customers who joined the network before 2018 are allowed to use a 3G cell phone.
5 Best Verizon Flip Phones in 2022
Here are some of the best Verizon flip phones:
1. Kyocera DuraXV LTE Flip Phone
Kyocera DuraXV LTE is a durable Verizon flip phone built to take water, dust, and being dropped. It can take up to half an hour in 6.5 feet of water and comes with large keys, an easy push-to-talk button and very loudspeakers, and a clear voice. Due to these rugged features, the cell phone is heavier than most flip phones and weighs 6.2 ounces. It measures 4.21 by 2.22 by 0.99 inches and has a camera that you can take basic photos with. It is a phone for seniors who need a durable flip phone with a long-lasting battery and is black.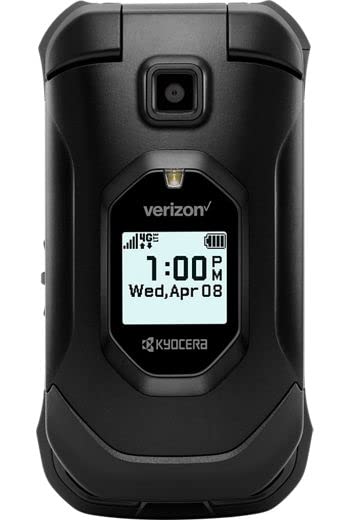 Features:
Intelligent, compact and virtually indestructible, the ultra-rugged DuraXV...
Military Standard 810G for dust, shock, vibration, temperature extremes, blowing...
Customizable menu to set frequently used apps | Multiple programmable keys...
2. Samsung Galaxy Z Flip
The Samsung Galaxy Z Flip is a smart Verizon flip phone merged into one, which makes it practical and compatible. This cell phone is for the slightly more tech-savvy senior who needs a compact yet modern cell phone.
The Samsung Galaxy Z Flip offers a smartphone's high performance, advanced features, and a flip phone's compactness. It has a great phone camera, a 6.7-inch screen display, 256 GB internal storage, runs on Android, a long-lasting battery, and much more.
The Samsung flip phone is an advanced computer-like phone that is foldable and can fit in your pocket. This phone is more expensive than what most seniors would consider paying for a phone. However, for the tech-savvy senior who can afford it and needs a great camera, this cell phone weighing 5.46 ounces is worth every penny.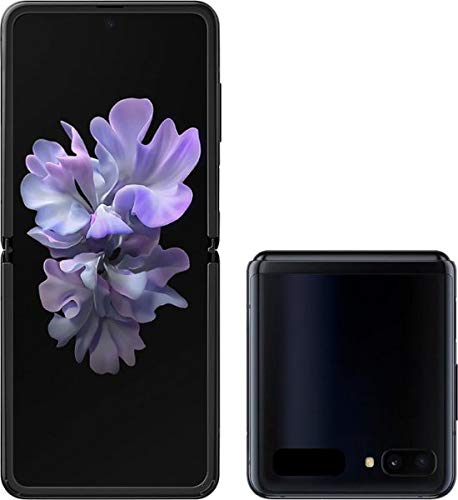 Features:
Changing the shape of the future: Galaxy Z Flip is an expansive new smartphone...
From palm to pocket: Easy to fold, easy to hold, Galaxy Z Flip's sleek...
Beauty is in the hand of the beholder. Galaxy Z Flip's unique folding form...
3. Alcatel Go Flip V
This Alcatel Go Flip is a black Verizon Flip phone, is 4G LTE capable, and has hotspot capability for up to ten gadgets. It's an easy-to-use cell phone with features like a large backlit keypad, text buttons, and a dedicated button camera. Its main screen is bright, which makes it easy to read, and is 2.8 inch in size, plus an additional notification display.
The Alcatel Go Flip comes with a 3.5mm headphone jack, easy to access volume controls, loudspeaker, and is hearing aid compatible. The Verizon flip phone has an internal storage of 8GB, an external SD card slot, and a 24-hour talk-time battery.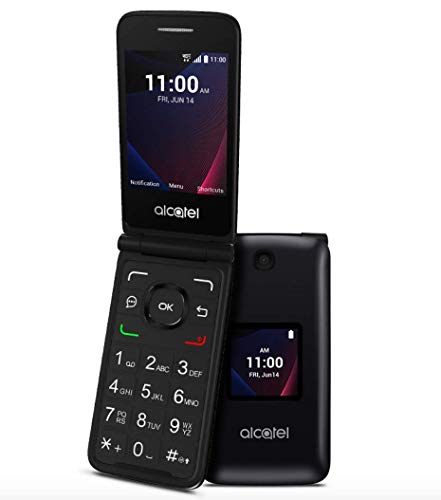 Features:
With 4G LTE speeds you can enjoy excellent call quality on the...
Large backlit keys and easy-to-navigate features, like dedicated text and camera...
The 2.8″ internal display is great for reading emails, text messages, or phone...
4. Kyocera DuraXV Extreme
The Kyocera DuraXV Extreme design was by Kyocera but launched by Verizon. This phone's design is best meant for rugged living. The Kyocera is 4G LTE and is internet-enabled, and can access social media platforms. The voice is clear, and its HD feature is enabled. This Verizon flip phone has a primary screen display of 2.6 inches and an additional mono-color notification screen. The Kyocera's camera is 5 megapixels and has an external micro-SD memory card. The phone is black.
Features:
Intelligent, compact and virtually indestructible, the ultra-rugged DuraXV...
Military Standard 810G for dust, shock, vibration, temperature extremes, blowing...
Customizable menu to set frequently used apps | Multiple programmable keys...
5. ZTE Cymbal 4G LTE
The ZTE Cymba is a Verizon Wireless prepaid flip phone suitable for seniors. The phone has a 2.8-inch screen that is easy to read and an external notification and alerts on a 1.44-inch display. The ZTE Cymba has a clear voice and 4 GB internal memory that is expandable using an external SD card. The phone's 2MP camera is basic but can record videos. The battery can take up to 8.4 hours of talk time, and the phone comes in silver.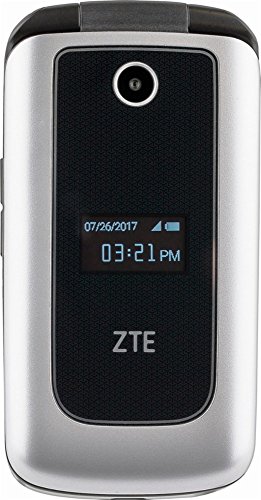 Features:
Qualcomm Snapdragon 210 processor
Two screens with interior color display
2.0MP camera
FAQs
Will a Verizon flip phone work in 2021?
Yes, the 4G-supported Verizon flip phones will still work as usual, but any 3G- operable devices were only going to work until the end of the year (2020)
What is the best flip phone for 2021?
The best Verizon flip phone for 2021 in terms of price would be the KAZUNA eTalk, which you can get at $3.33 per month from Verizon, then pay for 24 months. You can also get the phone as a prepaid and pay $80 retail price.
What is the best Verizon phone for the money?
The best phone in terms of features is the Samsung Galaxy Z Flip, which is costly, and a merge of a smart and flip phone for the hip senior who wants more from their phone.
Does Verizon Have A Phone for Seniors?
Yes, Verizon has flip phones that you can get from them. They only allow existing customers to use 3G and 4G devices. New clients have to use 4G, and they can come with their devices from other carriers.
Do Flip Phones Have Sim Cards?
Not all flips have Sim cards. The CDMA gadgets manufactured before 2015 have no Sim cards. Any phone operating on the 4G LTE network has a Sim card.
Are there Flip Phones That are Also Smartphones?
Yes, most of the new models are foldable smartphones, such as the Samsung Galaxy Z Flip.
When Will Verizon Wireless Switch to GSM In The US?
Verizon officially transferred operations to the GSM system as of January 2020. This is the reason new clients can no longer use their CDMA-based 3G gadgets
Does Verizon Offer Seniors Discounts?
Yes, Verizon has a unique plan for seniors who are 55 years or well above. The plan is known as 55+ Unlimited and offers unlimited airtime to 55+ individuals. To be eligible, you must:
Be 55 years or well above
Have at least one or two phone lines on your account
Have a billing address for Florida as the plan is only available in Florida
Will Flip Phones Be Discontinued?
4G LTE flip phones are the only ones that continue operating and being produced normally. The new 5G network flip phones will, however, be in production in the future.
Is a Flip Phone Better Than a Smartphone?
This largely depends on your preferences. Generally, the best flip phone comes nothing close to the best smartphone in terms of capabilities. However, the simplicity offered by flips cannot be replicated by a smartphone.
Why a Verizon Phone for Seniors?
Verizon, being one of the best and significant wireless providers in America, offers among the best coverage. They also provide very affordable prepaid plans for seniors who avoid annual contracts. The prepaid rates are available for either primary or smartphones.
Verizon offers seniors discounted lines, which gives married couples an advantage and the best opportunity to save some money on the second line. Unlike other providers, Verizon offers a range of flip phones to get via their website, reseller stores, or local Verizon stores. They also give seniors the BYOB (Bring Your Own Phone), which allows you to bring flip phones bought from elsewhere, whether old or new.
Are there Free Verizon Phones for Seniors?
There are no flip phone Verizon phones for free in the Verizon Wireless network; you have to buy one.
Conclusion
If you are a senior looking to get the best and new Verizon flip phone, Verizon has some of the best phones and plans to suit your needs and budget. Before you buy a new flip phone, consider the top factors such as phone durability, button size, readability, price, etc. If you have a phone already and want to shift to the Verizon network, make sure it is compatible before moving or buying a new phone.