If you are a business owner who owns a gym, then you know that it can be difficult to keep track of everything. There are so many different things to keep track of – memberships, payments, schedules, inventory, and more! That's why it is important to invest in a good gym management software solution. In this blog post, we will review the 5 best gym management software solutions for 2022.
How to Select the Best Gym Management Software for Your Business
Are you looking for a way to streamline your gym's operations and improve your bottom line? If so, investing in quality gym management software is a great place to start.
There are a lot of different factors to consider when choosing gym management software. You'll need to think about your budget, the features you need, and whether or not the software is compatible with your existing system.
Not all gym management software is created equal, however. To select the best option for your business, it's important to consider your specific needs and objectives.
To help you make the best decision for your business, we've put together a list of the five best gym management software solutions for 2022. Read on to learn more about each option and find the perfect fit for your gym!
Here are four factors to keep in mind as you evaluate different gym management software options:
Ease of Use
One of the most important factors to consider when selecting gym management software is ease of use. You'll want to choose a platform that is intuitive and easy to navigate. Otherwise, you'll likely find yourself frustrated with the learning curve and wasting valuable time that could be better spent on other tasks.
Scalability
Another important factor to consider is scalability. As your gym grows, you'll need a management platform that can grow with you. Make sure to choose software that offers the ability to add new features and functionality as needed.
Budget
Of course, you'll also need to consider your budget when selecting gym management software. Be sure to get quotes from multiple vendors before making your final decision.
Customer Support
Finally, don't forget to consider customer support when choosing gym management software. You'll want to select a vendor that offers quality support in case you run into any issues down the road.
By keeping these four factors in mind, you'll be well on your way to selecting the best gym management software for your business.
1. GymMaster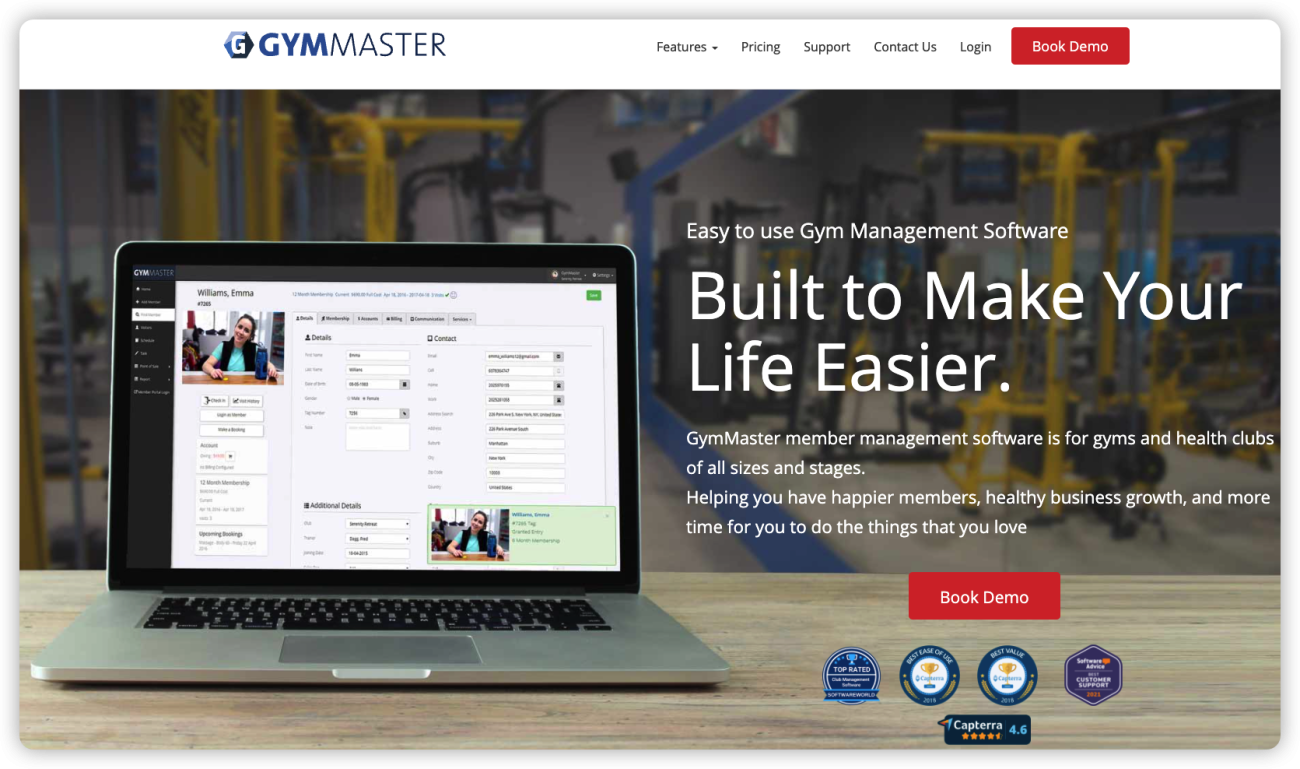 GymMaster is a cloud-based system for managing gym memberships, which includes features such as membership management and marketing. The software can be used by any size fitness center to automate tasks like billing or scheduling workouts with little effort on the part of staff members!
Gym owners can utilize the access control feature to monitor when members enter and leave their facilities, as well as who is using it at any given time. They will also be able to send messages or emails automatically which helps them stay up-to-date with everything happening within your business!
With a wide range of features and compatibility across platforms, it's no wonder that this software has won over many users!
The subscription-based model ensures continuity to develop new tools with input from our customer base into future releases while also offering support via email or phone call when needed – just in case you need some help getting started on using these powerful programs.
2. Mindbody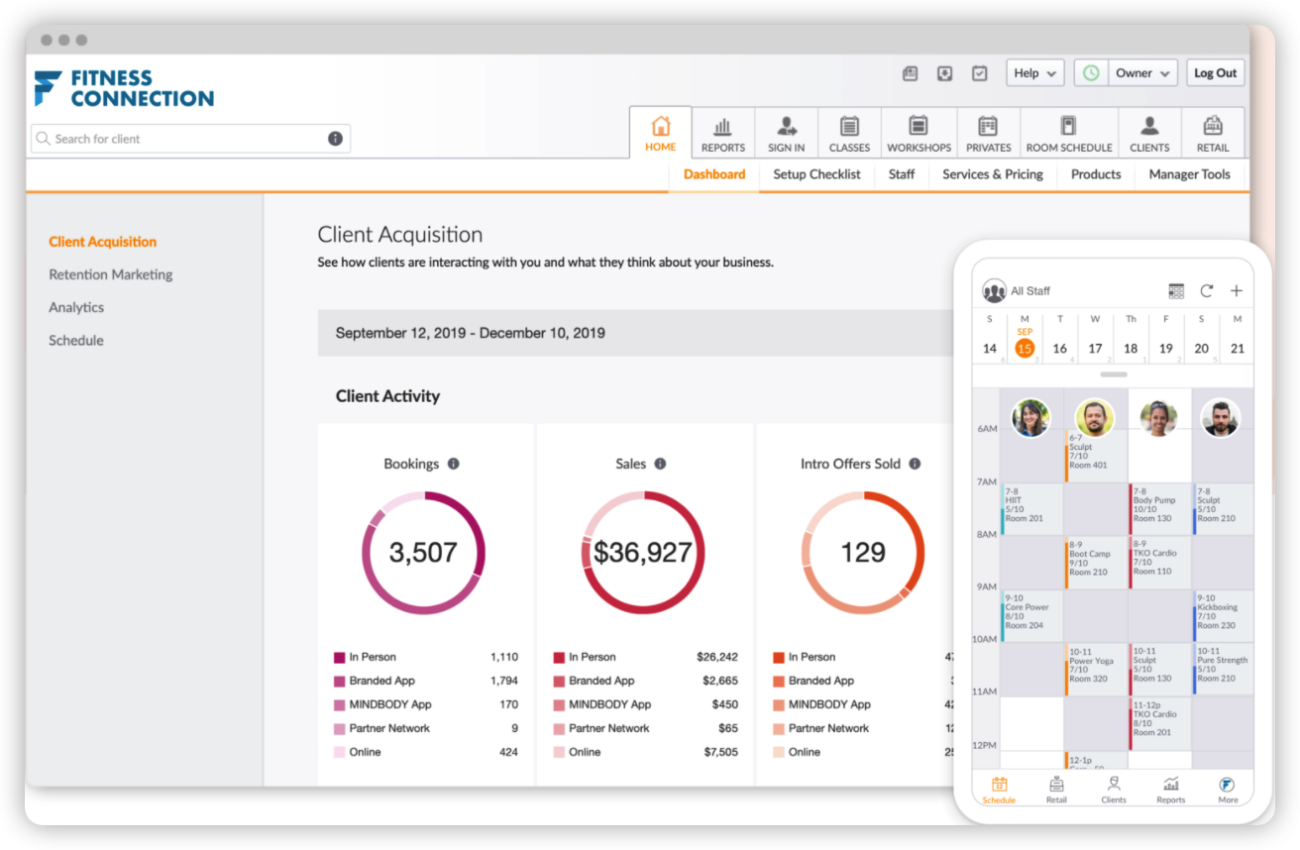 Mindbody is a cloud-based club management and appointment scheduling solution that enables businesses to streamline their operations and improve customer service.
Mindbody provides a custom API that is used by over 700 software partners to help manage over 50,000 businesses in 130 countries and allows businesses to integrate Mindbody with their existing systems. Mindbody is used by some of the world's largest health clubs, spas, and Pilates studios and has been featured in The New York Times, Forbes, Inc., and Fast Company.
It also offers a mobile app that enables customers to book appointments and view club information on the go. Besides is a powerful solution for businesses that want to improve their efficiency and provide a better experience for their customers.
3. Pike13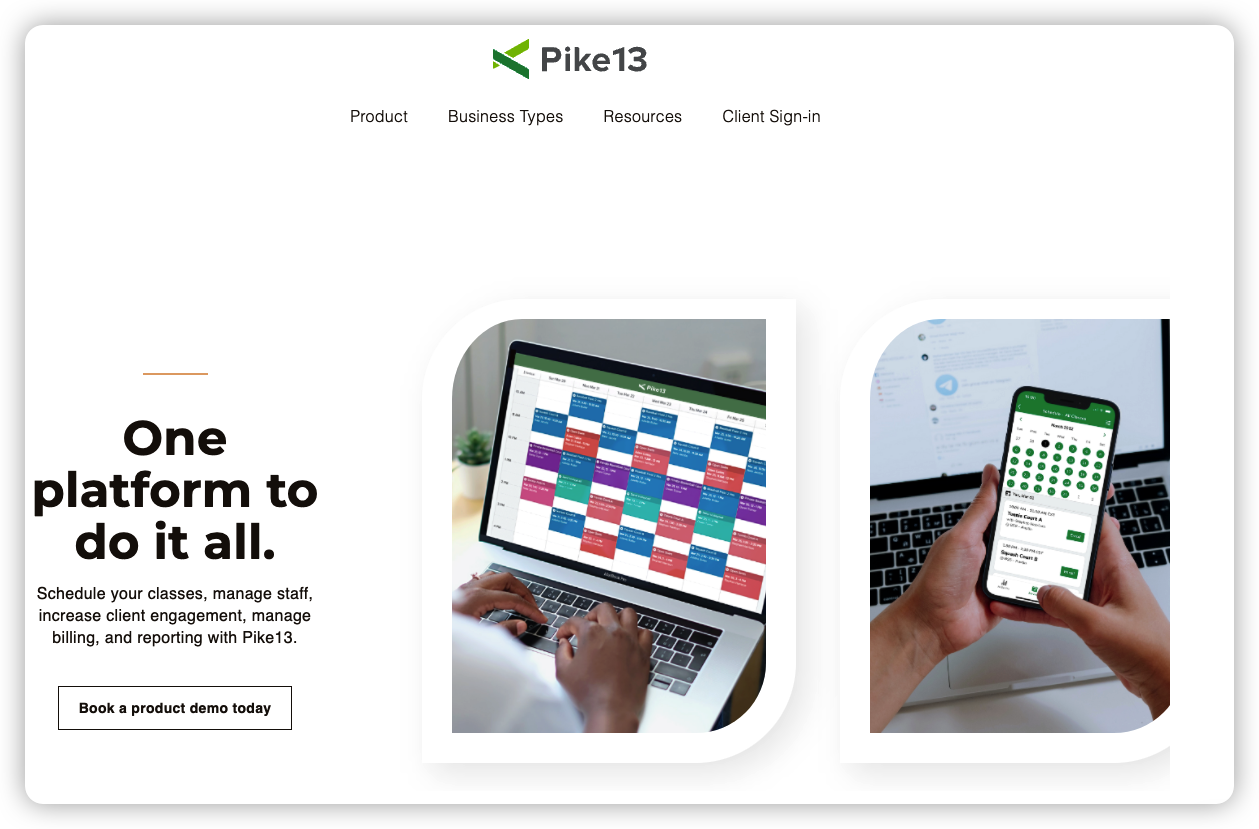 Pike13 is a gym management software solution that offers everything you need to run your business effectively. With Pike13, you can manage memberships and payments, schedules, inventory and more- all in one place!
Pike 13 also has integrations with many other fitness-related apps such as Fitocracy or Runkeeper which make it easy for users of those apps to see their data on the dashboard. This integration not only helps sync user accounts but makes it really simple for them to view stats from different workouts without having two logins—saving time and energy when logging activities throughout the day!
With the help of this innovative app you will be able to set up appointments with clients conveniently from anywhere – no matter how many different locations your club has! You'll never have any problems working through people's differences because our powerful scheduling tools are there for when it's needed. So if someone can't make it or needs an alternative time slot – just change their schedule without leaving the app itself.
Pike 13 stands out as one of the most intuitive web applications on market today not only due to its cutting edge features but also thanks to countless hours spent on development.
4. Zen Planner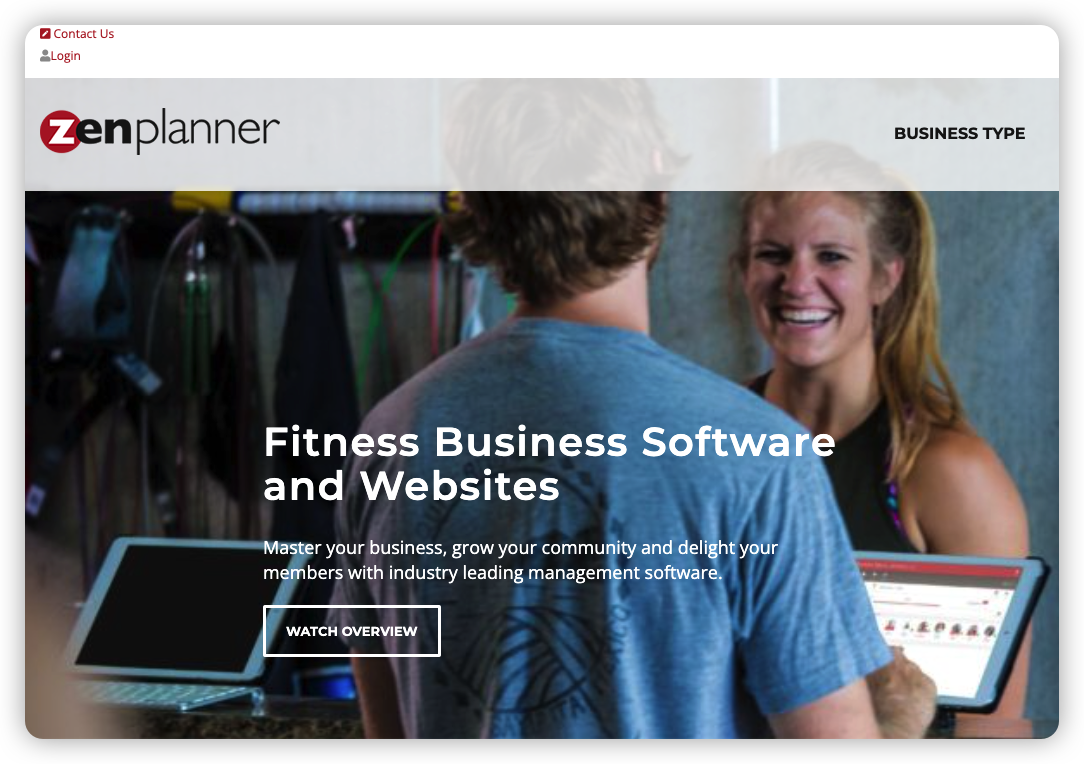 Zen Planner is a comprehensive member management software that provides everything you need to turn your passion into a successful business. With payment processing & auto-billing, lead-generating Integrated Websites & digital marketing services, scheduling, retail and automations – ZenPlanner has the tools for any entrepreneur.
Zen Planner comprehensive system offers integrated websites and digital marketing services—allowing you to attract new members without breaking a sweat!
5. Glofox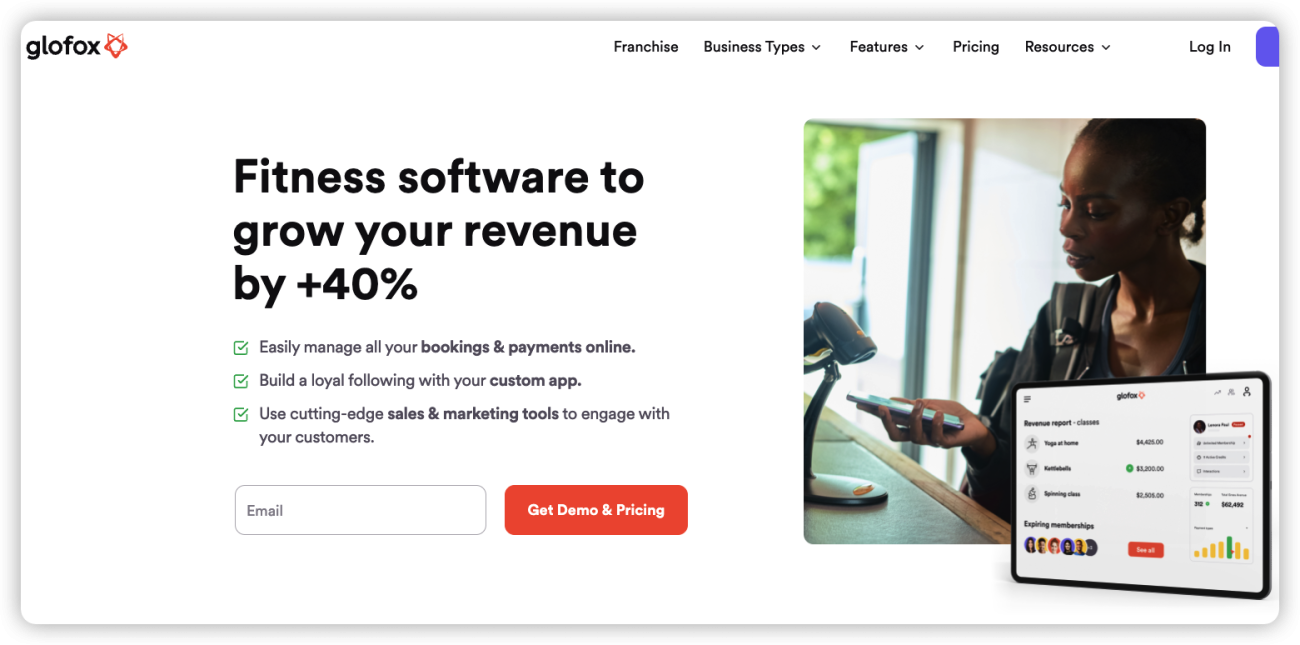 Glofox is a software that helps gym owners and managers run their businesses more efficiently. Glofox offers a demo version of their program, as well as discounts on certain long-term payment plans. The software also tailors their services to specific fitness niches, including gyms, yoga studios, cycling studios, HIIT, and martial arts centers. Glofox offers administrative tools such as membership plan creation, contract and renewal storage, class scheduling, and more. The software is easy to use and allows businesses to manage their memberships, classes, and finances in one place. Glofox is a great option for businesses that want to streamline their operations and offer their customers a more convenient experience.