There was a time when the internet was for a select few. In the past few decades, the internet has become a necessity in homes and offices, but that has not made it any cheaper. If you are a heavy data user, you can join thousands of others and take advantage of free internet, which helps in reducing your browsing and downloading costs.
There are various legal ways of saving money on affordable low-cost internet or free internet per month. Getting free internet service is not difficult, and internet service providers are coming up with creative plans that offer free home internet. There are dedicated apps that help you to get free Wifi locations. Some non-profit organizations have partnered with internet service providers in the provision of the internet to low-income earners and other users at an affordable cost. Initially, these ISPs would benefit from these users, but they strive to give the best free internet services.
The biggest downside to getting free internet is the restrictions and speed reduction, especially when streaming on playing online games. Always strive to secure the best high-speed internet. Here are some of the ways on how to get free internet at home.
EveryoneOn.org
Everyoneon.org is a government program in partnership with the Federal Communication Commission (FCC) in a program called Connect to Compete to provide free internet to low-income homes. The program is mostly meant for students to ensure all students get a level playing field. You can still get free internet if you are an eligible member of the program. If your family does not qualify to get free internet, the program has low-cost internet plans from as low as $10 a month.
To get free internet from Everyoneon.org, you need to:
Show Eligibility
To get free internet, at least one person in your home needs to be an active member of a federal aid program. This proves that your household is among low-income families and lives below the federal poverty line and is eligible to get internet without paying.
Fill Out a Program's Application Form
After you prove your eligibility, you need to fill out an application form where you need to put down your correct name and where you live. After applying, you will get free internet from any of the ISPs that are in partnership with the government. Their internet service is 10 Mbps, which is good, considering this is free. You can run a speed test to check for download and upload speeds or go to EveryoneOn.org for more information.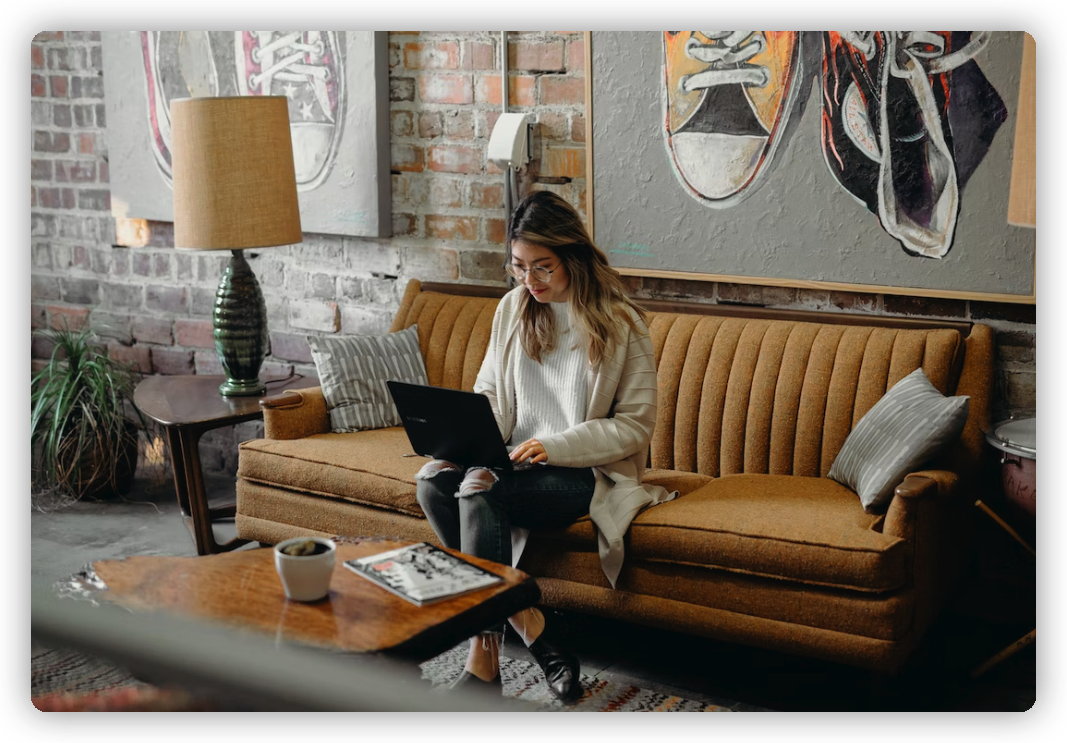 #1. FreedomPop
FreedomPop is one of the most common methods people use to get free internet at home, with thousands already benefitting from the internet service. FreedomPop is based in LA (Los Angeles) and is a mobile and wireless provider that has data, talk, and text plans from $0.00 per month.
Once you set up your account, you need to pay a deposit, and they will send you any necessary equipment such as a wireless router that you may be able to take anywhere. The deposit acts as security for the router, and which they refund every end of the year when you return the router, but only if you are terminating their internet service.
If you continue using FreedomPop, they retain that deposit until you return the device if you ever leave. If you need free internet while on the go, you can buy a mobile phone from FreedomPop, or use your SIM card on any other unlocked device.
At the moment, FreedomPop is giving its users free data of 2 GB for the first month for access to the internet, and then you get free 500 MB data every month after that. If you are using a GSM SIM card, you only get 200 MB. While this amount is not much for a heavy user, it is enough to do the basics such as checking emails and a bit of browsing.
If you need more data, FreedomPop has low-cost plans according to your use, and which you only sign up for by choice like the 2GB for $19. You can decide to stick with the free plan for access to the internet if it suits your needs.
#2. NetZero
NetZero is an internet service provider (ISP) that has been in operation since 1988. You access the NetZero internet via downloaded software, not a mobile router. The provider gives you 10 hours a month of free internet, which is an excellent cost reduction on your internet bill. NetZero still offers the old-school dial-up internet services, which means you must have a phone line for you to get free internet. Dial-up is not as fast as modern-day connections, so it might be a bit slow in comparison when you start using it.
The dial-up option is not the best for online gamers or people streaming movies, but it's great free internet for light users. If you need more data, here are some of their affordable plans:
#3. NetZero DSL Broadband
It provides you with high browsing speeds for a minimum of $26 per month
Mobile Data Plans
NetZero has affordable internet and low-cost data plans such as:
200 MB mobile data free for one month
500 MB mobile data at $17 per month
1 GB mobile data at $27 per month
2 GB mobile data at $42 per month
The NetZero offers free a plan, which is a great way for users who use very little or no data on their cell phones, and the data can be used during an emergency.
#4. Wi-Fi Free Spot
Wifi Free Spot helps you in identifying regional and national businesses where you live, and that offer internet for free. This site has a directory that gives you access to a free internet by clicking on your residential area or your state. It displays all the regional or state regions where you can find free Wifi near you.
Wifi Free Spot helps if you are constantly on the go and need to identify the free internet in the area you are going to. Most of the home-based libraries have computers that you can use to access the internet, and all you need is to register as a member of the library and use the free internet. Low-income families can also benefit from this free internet service.
#5. Use WIFImap
Using WIFImap is another one of the ways to get free internet in your home. WIFImap is an intuitive app that you install, and it gives you free internet access to a broad range of internet services around your residential area. This app has more than 100 million available locations where you can find free Wi fi, gives you a choice of which one to use, and provides you with the password.
WIFImap uses a crowdsourcing method to build its inventory. Users get to upload Wifi locations so that others can get ways to get free internet. As more people sign up and continue sharing where people can get free Wifi locations, the database keeps growing.
#6. Municipal Wireless Network
Low-income families in some places are lucky enough to access free internet via Municipal wireless network. Numerous government organizations provide free internet access to people who need it. Municipal wireless networks typically connect government offices and businesses but are also extended to other people to get free internet at home without paying a dime.
Municipal wireless ISPs are mostly found in large towns and cities and is extending to other areas. Some areas limit internet access to eligible people, but some provide free connectivity to everybody, especially schools and low-income families who might not have any idea of the ways to access free internet.
The downside to using this internet at home without paying is that some areas are time-restricted and you cannot be able to get free Wifi beyond a certain time, and the service is also slow, and not very reliable. Check for a list of available municipal wireless internet, free Wifi hotspots, and whether they are time-restricted.
#7. Use your Phone as a Hotspot
If you own a smartphone, then your phone probably has a hotspot feature, also called tethering. The hotspot allows you to share your internet from your phone to other devices.
If you have a cell phone, you most likely have data that comes with your monthly plan, and that you probably do not use. Depending on your phone, you can access the internet directly from your phone. You can also use your phone as a router by tethering your laptop or PC and use your phone's data to browse and get free internet at home without any stress.
If you normally have unused data, which does not roll over to the next month on your monthly package, tethering is a good idea to get the most out of the data that would otherwise go to waste. Most cell phone providers have packages that consist of unlimited monthly data depending on the cost. It might be more effective and convenient to upgrade your plan to unlimited data, then use your phone to a hotspot, rather than pay for another internet connection.
Hot spotting means you can get free internet access, anywhere you are. If you pay for a limited plan, be cautious of exceeding your data usage allowance, which will be too costly in the long run. Most providers allow their users to set data limits, which reduces the risk of exceeding your monthly allowance.
If you have a neighbor who is already paying for an internet connection, you can request them to share. Most are only too willing to share if you can split the cost of the internet bill. Alternatively, to get free internet access, you can offer them your services.
If they have young children, you can babysit, carpool, mow their lawn, or tend their garden. Sharing an internet connection is only a good idea if you have a cordial relationship with your neighbors. Otherwise, you might get into arguments about who uses more data between the two of you.
#9. Free ISP
Free ISPs do not offer free internet but liaise with various providers in your area to give you cheap internet at home. The internet providers give you the information you need for accessing low cost or free internet at home. If you bundle services with the providers, you stand a higher chance of getting free internet. Most of the top internet providers now bundle phone, TV, and internet as a way of helping their clients save money with affordable internet plans.
Enter your zip code to find out the available free ISP internet in your area. Internet service providers are especially useful because they feature client reviews on their websites. Before you sign up, read these reviews and look at the internet service level of the provider.
#10. InstaBridge
InstaBridge is a free internet app for smartphones and offers users with Wi fi spots and passwords on the go. The initial idea behind InstaBridge was to develop a way that you could share your home Wi fi with your friends on Facebook.
InstaBridge helps you identify the nearest free Wifi access spots, the distance you need to walk to access it, and its performance. This app determines the working and non-working ones and connects you instantly to those with higher performance, and does not connect you to the dead ones.
InstaBridge allows people to list their home Wifi and share it with their family and friends. This saves you the trouble of asking about passwords of all home Wi fi networks you encounter.
#11. Free Internet with a Router
A router is used to transmit data and is a means for home Wifi. There are various types of routers, but wireless is the best for creating free internet at home. A wireless router allows you to get Wi fi without cables and minimizes clutter caused by cables. Here is how you get free internet service at home via a router.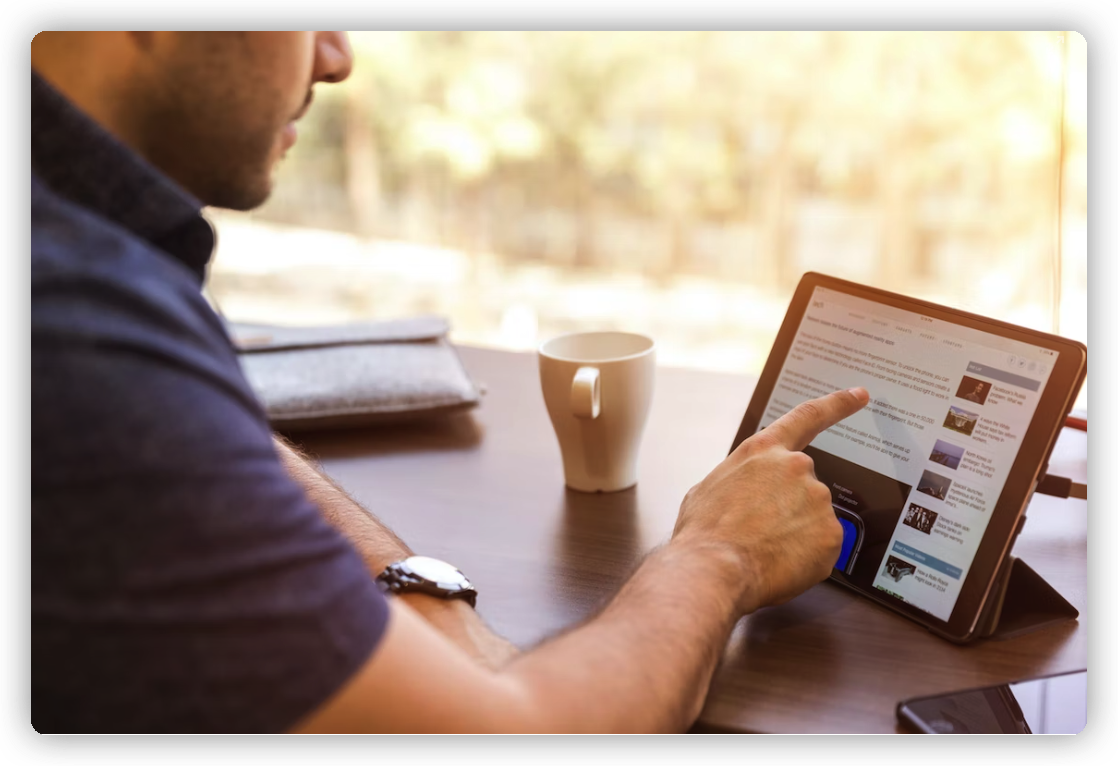 Buy a Router
You can buy your router from the major ISPs like Comcast or Verizon. These devices all have different features, and you need to do comparisons and choose the one that suits your internet access needs.
How to Choose a Router
Technology
If you intend to connect multiple devices simultaneously, you need to buy one with MU-MIMO (Multi-user, multiple-input, multiple-output) technology, which maintains high-speed internet in all the connected devices.
Compatibility
Remember the router needs to be compatible with your service provider, and its speeds should match your internet plan.
Price
Consider your budget. The more features a router has, the more expensive it. Consider if you will use all these features, and only choose what you can and will use.
Speed
If you choose a high-speed router, ensure you choose an internet plan that complements it.
Range
The router you buy needs to provide you with the range needed to get internet to all devices throughout your home. You might be paying for a good ISP plan with good speeds, but your router cannot send signals to the entire house. Check how many antennae the router has, then go online and check what other users say about your preferred router brand.
Beamforming
Some routers have advanced beamforming technology that improves signal speed and strength. This technology allows the router to focus its signal towards devices that need it the most.
Wi fi Bands
You need to look at the router's performance, which should operate on either 802.11ac or 802.11n standards. These standards operate on dual bands, on 2.4 GHz with 11 channels, and 5 GHz, which has 23 channels.
Some routers are tri-band, and they typically have two bands within the 5 GHz channel. They may also use different frequencies, but make sure the bands are fully authorized for use in your country/ region.
Security
Wireless networks, especially shared ones, can be very insecure. A hacker can easily connect and inject a virus or steal data. Make sure your router uses WPA2 and can encrypt and block unwanted users.
Modem Router Combo
To minimize costs and space, you can also buy a device that is known as a modem router combo. This is a combination of a router and modem, which eliminates the need for separate devices, and minimizes cable clutter.
Connect Modem to Router
A modem works with a router, and its purpose is to allow the sharing of the internet between devices. Routers come with Ethernet cables for connecting to the modem.
Plug one end of the Ethernet cable into your modems backports, and plug the other end into your router's ports.
Switch on The Modem and Router
Once you finish connecting the modem and router, plug the power cords of both devices into the power outlets. Switch on and allow both to automatically turn on. If they do not, locate their power switches and switch them on. They should both indicate they are on via blinking lights on the devices.
Once all the connections are done, the home Wi fi is ready to use, and you can send free internet signals to other devices within the router's range.
How Free Internet Changes your Life
When you know ways to get free internet services, you can save a lot of money every year, but you need to be cautious. Public Wifi hotspots in places like coffee shops do not have security as good as your home networks.
You should refrain from sharing confidential or financial information over public Wi fi unless you have a VPN (Virtual Private Network) subscription. A VPN encrypts your communication and keeps your data safe from snoopers on the public Wi fi.
Conclusion
Now that you know legal ways to get free internet at home, you can go ahead and use it., but with caution. If you need faster internet than the free internet can offer, you can go for the low-cost internet plans.
With some precautions, it is easy to get access to free internet from anywhere. If you want to do away with your monthly payment for your home connection or minimize your internet usage, these tips for finding free internet will cut your costs and head to financial independence.