In this day and age of technology, many people rely on cell phone communication to stay in touch with their friends or relatives. Some people also rely on the internet for business purposes.
With that said, not everyone can afford to buy a cell phone since their costs can be too burdening for some. Not only that, but data plans aren't particularly cheap either.
Fortunately, there are a few programs whose purpose is to provide low-income households with means for communication. One of such programs is Access Wireless.
In this article, you will learn:
What Is Access Wireless?
Access Wireless is a free cell phone and government smartphone program run by i-wireless LLC. Part of the Lifeline Assistance (otherwise called the Universal Service Fund) program, Access Wireless set out to provide free wireless communication devices and services to eligible low-income households.
Access Wireless is just one of the similar service providers in the US. But based on its availability in many areas and the offered benefits, it may be the preferable option for some people.
Are You Eligible For The Lifeline Program?
You are eligible to receive a free phone from Access Wireless along with other benefits in two cases:
You are enrolled in any government welfare program.
You have low total household income.
Among the welfare programs that automatically make you eligible for the Lifeline program are:
Medicaid.
Supplemental Security Income (SSI).
Low Income Home Energy Assistance Program (LIHEAP).
Temporary Assistance for Need Families (TANF).
Federal Housing/Section 8 Assistance.
Food Stamps.
Pension Benefit.
When it comes to household income, what is considered a low household income varies from state to state. You will have to check with your local state regulations and the local Access Wireless program requirements to find out whether you are eligible or not.
To demonstrate that you are eligible for the Lifeline program, you may be requested to provide documentation. Among the items that are considered acceptable documentation are:
Unemployment/Workers Compensation benefits statement.
Copy of last year's federal or state income tax return.
Child support or divorce document.
Social security benefits statement.
Again, you will need to check with your local Access Wireless program to find out how to demonstrate that you have low household income.
What Are The Benefits Of Access Wireless?
Given that you are eligible for the Lifeline program, you need to fill the application form at the Access Wireless website.
Once you are signed up, Access Wireless will provide you with the following free wireless services and perks:
A free cell phone.
Free minutes and text messages.
Free limited data.
Free voicemail, call waiting, and call ID.
Toll-free domestic long-distance calls within the minutes limit.
Nationwide communication coverage.
No monthly bills.
No long-term contracts.
No hidden costs or fees.
As long as you stay enrolled in the program and are eligible for it, you will get the free benefits automatically with no actions on your part.
What kind of cell phone you will get, as well as how many minutes, texts, and how much data you will be provided with will depend on where you are. The Access Wireless plan for California residents appears to be the best one of them all – you are getting unlimited minutes and text messages, as well as 2 GB of free data.
In other states, free coverage may be limited to a few hundred free minutes & text messages and up to 2 GB of data. There's nothing you can do about this other than move to a state that has a better offer, which you probably cannot do.
Aside from the listed free benefits, you also gain access to paid monthly plans that offer additional minutes, texts, and 3G/4G data. While these can be helpful for some people, most of those who need the benefits of Access Wireless probably won't be able to afford them.
Keep in mind that only one service package is available per household.
Where Is Access Wireless Available?
At the moment of this material's writing, Access Wireless services weren't available in all US states. The full list of states where you may enroll in the program is as follows:
| 1 | Alabama |
| --- | --- |
| 2 | Arizona |
| 3 | Arkansas |
| 4 | California |
| 5 | Colorado |
| 6 | Connecticut |
| 7 | Delaware |
| 8 | District of Columbia |
| 9 | Florida |
| 10 | Georgia |
| 11 | Idaho |
| 12 | Illinois |
| 13 | Indiana |
| 14 | Iowa |
| 15 | Kansas |
| 16 | Kentucky |
| 17 | Louisiana |
| 18 | Maryland |
| 19 | Michigan |
| 20 | Minnesota |
| 21 | Mississippi |
| 22 | Missouri |
| 23 | Nebraska |
| 24 | New Hampshire |
| 25 | Nevada |
| 26 | New York |
| 27 | North Carolina |
| 28 | Oklahoma |
| 29 | Ohio |
| 30 | Oregon |
| 31 | Pennsylvania |
| 32 | Rhode Island |
| 33 | South Carolina |
| 34 | Tennessee |
| 35 | Texas |
| 36 | Utah |
| 37 | Virginia |
| 38 | Washington |
| 39 | West Virginia |
| 40 | Wisconsin |
How To Sign Up At Access Wireless?
There are three ways through which you can apply for the Access Wireless services:
You may apply online via the Access Wireless website.
You may download and print the application form, fill it in, and mail it to Access Wireless.
You may call 1-888-900-5899. You will receive guidance from an Access Wireless customer care representative.
If you are in a state in the National Verifier, you will need to first qualify in the Lifeline program through the National Verifier application. After receiving an Application ID, you may proceed to the Access Wireless application.
What Phones Does Access Wireless Offer?
Access Wireless mostly provides cell phones that are a few years old. While the provided cell phones aren't as functional as their modern analogs, they will still be meaningful to those who just need a phone for communication purposes.
You don't get to choose the free phone – Access Wireless will provide it to you based on inventory availability.
For those who need something better, Access Wireless actually offers some great smartphones in their online shop. Here, you can find phones for as cheap as around $50. If you happen to have the money, you may even purchase higher-end smartphones like the Apple iPhone 11 Pro, Google Pixel 4, or Samsung Galaxy S10+.
All the phones in the shop may be paid for monthly via Affirm.
While only a few users of Access Wireless will be able to afford even the cheaper smartphones, it's certainly nice that you can get something modern and functional.
Phones With Hearing Aid Support
Not all phones provided by Access Wireless will be compatible with hearing aids, but they mostly should be. More or less modern Android or iOS devices are compatible with hearing aids, so you shouldn't have issues here. And if you decide to opt for a more modern or high-end cell phone, then it will support hearing aids.
With that said, support for hearing aids in cell phones is different. The Federal Communications Commission has set certain requirements for hearing aid-compatible (HAC) devices, and there are two compatibility ratings to consider:
M-Ratings – Reduced Hearing Aid Device Interference. M3 or M4 cell phones are less likely to generate interference to hearing devices than phones that do not have an M-Rating. M4 is the higher rating of the two.
T-Ratings – Compatible With Those Hearing Aids That Have Telecoils. Some hearing aids have telecoils, and phones rated T3 or T4 are more likely to work with such hearing devices.
Keep in mind that some cell phones will have only one or the other rating, while others may have both – M3/T4, M3/T3, etc.
Damaged or Lost Phone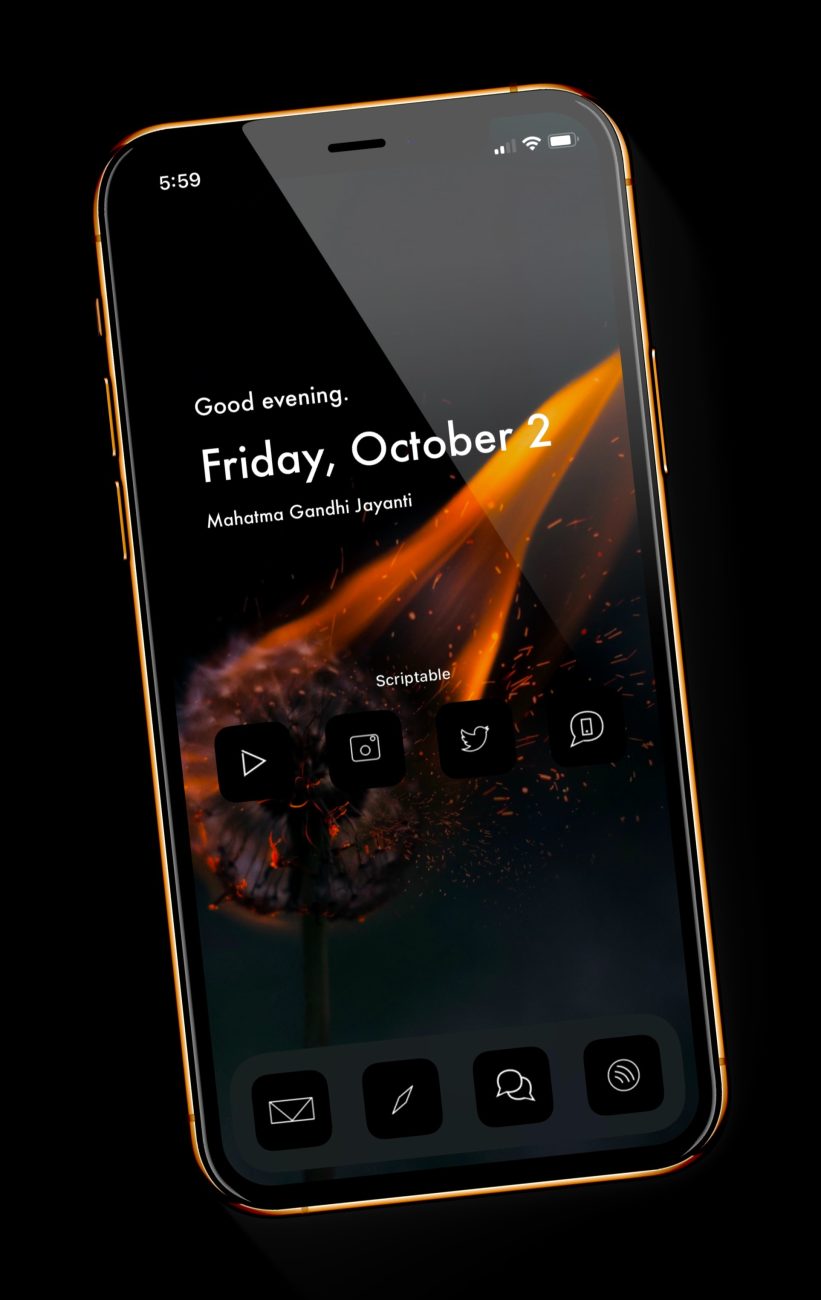 If the provided cell phone malfunctions, then you may contact Access Wireless' customer support to apply for a replacement phone.
If you lose your phone or if it is stolen, things are a little more difficult. Until you notify the customer care of Access Wireless, you are responsible for any charges incurred after losing your device.
Besides, once Access Wireless is notified that your phone is lost, your account will be suspended. You'll have 45 days to activate a new phone or to notify Access Wireless that you've found your phone. Otherwise, your account will be deactivated and your remaining account balance will be lost.
You may or may not qualify for a free replacement device. To determine whether you qualify, you will need to contact Customer Care.
10 Best Unlocked And Compatible Access Wireless Phones
Last update on 2023-09-25 at 16:40
Other Unlocked Phones
Final Words
Access Wireless certainly won't be the best option for some people. In fact, you may even find that it's free offer is far from being sufficient for your needs.
Well, a cell phone from a few years ago is still a good deal. In fact, many people out there have older phones and don't feel the need to switch to a modern $1,000 flagship phone, even though they can afford one. Chances are that you also won't need something over-the-top.
Besides, if you happen to have the budget, you may purchase additional data or a better cell phone from Access Wireless.
Before picking Access Wireless, we strongly suggest that you have a look at other similar programs available in your area. Their offers can be much better for your particular state, so it's a good idea to do some extra research. Who knows, maybe you can find an even better service provider for your needs.