If you live in an area with poor TV broadcast TV reception, you might need to install an outdoor antenna. If you also live in a rural area and have no access to cable and satellite TV, you need to buy the best outdoor TV antenna available that will allow you to watch the best TV channels with no interruptions.
Outdoor antennas offer you long-range signal reception, and you can watch as many HD channels as you want. The best Outdoor antenna is a free alternative for subscription streaming services. You can cut the cord from paying cable and satellite, and save the money used for subscriptions and watch free HD channels instead. Some TV channels like ABC, CBS may require stronger antennas.
In this article, you will learn:
The Best Outdoor Tv Antennas in 2021
Last update on 2023-12-09 at 06:00
Buying Guide for the Best Outdoor TV Antenna
Shopping for the best outdoor TV antennas needs some careful thought and research. Buying an antenna is an investment that you should carefully consider before sinking your money into. Here are some of the things to consider before buying an outdoor antenna.
Find Out the Channels You Can Access
Before venturing out to buy the best outdoor antenna, you must have a clue about the channels you can get in your location, such as ABC, CBS, etc. You can make use of online tools to find out. Type in your details, such as your address, and you will get a notification on the available local channels your outdoor TV antenna can receive.
You can use the FCC's reliable tool (Federal Communications Commission) called the DTV Reception Maps. The map allows you to determine the closest broadcast TV towers within reach of your antenna and the available channels.
Location and Type of Building
The location of your home and building type is another factor to consider when choosing the best outdoor TV antenna. If you live further away from a broadcast TV tower, you need to consider that. You will need a very tall antenna pole to make sure the outdoor antenna is high as possible for the best reception.
If you live in an urban area, you have less worry about it as the broadcast tower may not be so far. However, you may have to worry about your historical society or HOA rules on installing outdoor TV antennas. Most of these organizations demand that your antenna not be visible, so you may have to contend with an attic antenna.
Size and Weight
When looking for the best outdoor TV antennas, you need to factor in the size and weight of the outdoor antenna. Mountains, hills, tall buildings, or large depressions can potentially block broadcast signals picked by the best outdoor antennas. If you receive poor reception, it is possible that the signals are being blocked on their way from the broadcast tower to your outdoor antenna.
If this is the case, increase the height of your outdoor antenna or buy a larger antenna. An outdoor antenna picks up better quality signals when mounted higher up in the air and improves your reception, especially if you live in a valley. A larger outdoor antenna is likely to pick weaker signals.
Signal Range
TV channels broadcast over VHF and UHF signals (very high frequency and ultra-high frequency). To get the best chance of receiving your favorite HD channels, buy an outdoor antenna that receives both VHF UHF signals. A cheaper outdoor antenna that only uses either UHF and VHF means you will not receive some TV channels, or your sound and picture quality will be poor.
If your area does not get standard cable, you need to prioritize the signal mile range when buying the best outdoor antennas. If you live near a broadcast tower, get an outdoor antenna with at least a 70-mile range. If you are much further from the broadcast tower, get the best outdoor antenna with a 150-mile range to a 200-mile range.
You can also buy a signal amplifier or get an antenna with a built-in amplifier, but they do not improve your outdoor antenna's reception. All an amplified HDTV antenna does is make up for signal and quality loss between your TV and outdoor antenna.
HD Capability
HD capability and whether it affects the quality of your HDTV programming has been a longstanding debate. Despite this controversy, most outdoor TV antennas come with the HD capability feature. Outdoor TV antennas receive digital TV signals, which means the channel will either show or not. If your reception is poor, you will not get fuzzy pictures, but your screen will show a 'No signal' message. If your outdoor TV antenna is HD capable, your TV picture will be HD- quality clear.
Omnidirectional or Directional
When buying the best outdoor antennas, you are advised to buy an omnidirectional outdoor HDTV antenna. An omnidirectional outdoor TV antenna simultaneously receives TV signals from all directions at a 360-degree angle.
The conventional directional outdoor TV antennas receive signals from the direction you aim it at. The omnidirectional antennas get stronger 360-degree signals and also get less signal interference.
Preamplifier
If you live in a rural area, buying an omnidirectional outdoor TV antenna will not help pick the broadcast TV tower's signals. You can buy a separate pre-amplifier or buy the best outdoor TV antenna with an inbuilt pre-amplifier.
Connectivity
Connecting more than one TV to your outdoor HDTV antenna, you need to consider a few things. To divert the TV signal from your outdoor HDTV antenna, you can buy a splitter, but your outdoor HDTV antenna needs to support dual-connectivity.
Cabling
If you have reception issues with your outdoor HDTV antenna, but you are within the mile range, it might be a problem with your cabling. The TV signals travel from the broadcast source to your TV via a coaxial cable. If your coaxial cable is of poor quality, then you will have reception issues. 
You can buy a coaxial cable in different grades, and RG-6 is the best for standard TV reception and RG-11 for HD signals. Using an HD coaxial cable will provide a quality pathway for the signals from your outdoor TV antenna.
Easy Installation
Installing Outdoor TV antennas is not an easy task. If you can do the installation, there are some brands of outdoor TV antennas that are easy to install. The antenna comes with the necessary mounting hardware needed to fix your antenna to a pole.
Choosing an antenna that is easy to install will save you some money, even if you have to buy the pole separately. It may not be as easy to install in practice as in theory, so ensure you know what you are doing before perching yourself over 20 feet in the air.
Price
The price is often the last consideration if you are looking for the best outdoor TV antenna. If you feel that your targeted antenna is a bit too pricey, you can save for it. This is a long-term investment, and because cheap is expensive, do not buy a cheap antenna that will break down without giving you a return on your investment.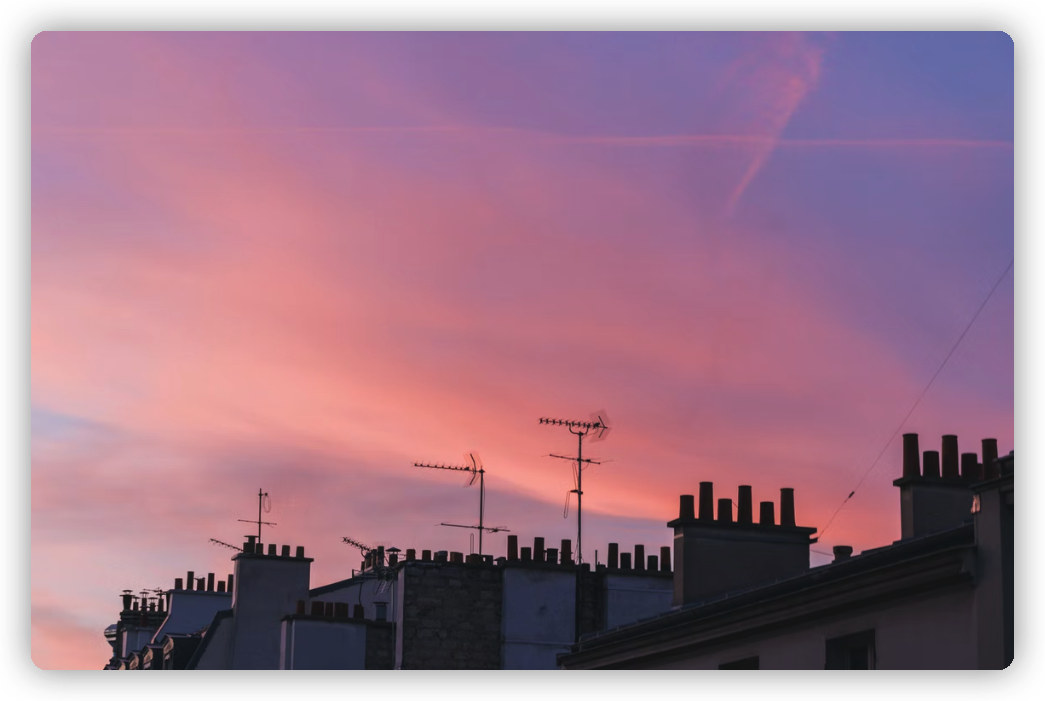 Tips for Installing your Antenna
Ensure your outdoor antenna is installed in an optimal spot using the correct mounting hardware to improve performance. You can install it in your attic instead of your rooftop, but the signal reception will not be as good.
If using directional antennas, you should ensure you point your antenna towards the TV broadcast towers. If you have no idea where the towers are, use online tools.
Before scanning for available channels, read the instruction manual to help you do the right thing.
An outdoor TV antenna comes detailed instruction manual. If you find the outdoor TV antenna is not as easy to install as you expected, get some help.
Frequently Asked Questions (FAQs)
How can I choose the best outdoor TV antennas?
You can choose the best antenna by considering your antenna needs. You can do this by:
Determining the available channels in your area
Choose the channels you want
Confirm what the rules for outdoor HDTV installation are in your area
Choose the HDTV antenna you need
Can I install an indoor TV antenna outside?
Yes and No. An indoor antenna may work outside, but most often, they are not designed for the outdoor. This means the indoor antennas are not weather and water-resistant enough to withstand the elements. The best TV antennas to use are outdoor TV antennas because they are designed for the outdoors and transmits better signals to your TV. However, you can get an antenna that is for indoor and outdoor use.
Does aluminum foil boost the antenna signal?
Technically and theoretically, yes, it does. Aluminum foil increases your antenna's conductive surface area, which allows the outdoor antenna to receive more signals. However, doing this is not practical as the aluminum foil will not survive a windstorm.
How do I get the best outdoor antenna reception?
To get the best signal reception, you need to position your HDTV antenna towards the strongest broadcast transmitter. You may need to raise the outdoor antenna higher to get the strongest signals, especially if you live in a valley or a wooded area.
Can I install My outdoor TV antenna myself?
You can install your outdoor TV antenna as long as you feel capable and do not fear heights. Installing an outdoor antenna requires you to climb a ladder onto your roof to install the outdoor antenna.
Conclusion
Buying the best outdoor TV antennas means doing some due diligence. Do not go and buy any outdoor antenna you come across. The best outdoor TV antennas have many features that make it easier for you to get crystal clear reception. Consider where you live, the available number of channels, etc., before deciding which HDTV antenna to buy.