Is your computer becoming sluggish, and you do not have the money to upgrade its components? You might wonder whether if it is possible to enhance its performance without spending any money.
You can try doing something called overclocking. You can efficiently PERFORM overclocking your CPU GPU and RAM. The Hard Disk Drive (HDD) does not have an internal controller and is controlled by the OS (operating system)
Overlocking your storage drive has no real impact as they run on 5400 -7200 RPM ten years ago and still do up to date.
Can you overclock CPU with software?
Overclocking refers to the process of using programs or tools to increase the speed or clock rate of specific parts in your computer, over and above their standard configurations. This process allows you to upgrade your OS without having to replace the computer.
This configuration is done on the processor, RAM, and graphic cards of your PC to enhance its speed and performance. The nominal clock rate of brands such as Intel CPU never gets to its maximum processor and GPU overclocking performance limits. This performance gap gives you room for tuning the PC when it starts lagging.
You can carry out your CPU overclocking with third-party software. It may be a little tricky, but not impossible. Overclocking enhances your PC by 25 to 30%. Since this method costs you nothing, it is definitely worth a try using the overclocking software.
Benefits of Overclocking
The overlocking software process sets a multiplier or higher clock rate within your PC's BIOS. It sets the CPU and the graphic card up for handling more operations per second, increasing your system and processor's overall speed.
You need to know everything about your motherboard before overclocking. The HDD disk rotation speed, the CPU GPU specifications, heat sink, RAM frequency, and other details about your system. Overclocking causes excess heat buildup, which is a risk to their reliability and durability.
The most significant factor is the temperature. You must be aware of the heat sink and what it does. Most motherboards have temperature sensors that read the CPU heat during overclocking. You can use the BIOS or any software to obtain real-time temperature data and monitor the excess heat via cooling methods to protect your PC and prevent crashing when you overclock your CPU or GPU
Other benefits:
Supporting the smooth operation of the software that contains heavy graphics.
Optimizing the processor for the best performance
Supporting the higher demands of online gaming
Enhancing demanding programs' performance
Generating higher-quality graphics and smooth actions
Protects from hardware failure, malware, and file loss
Repair of minor computer errors
Revamping the processor for faster running
Custom tuning computers to improve voltage and memory timing settings, power, and core to boost processor, motherboard, and RAM performance.
Performing image rendering and the transcoding of game tasks that use the processor intensively.
However, you need to remember that even the best overclocking software can ultimately damage your PC's components or shorten your CPU lifespan if not used appropriately. You must know how to choose the best overclocking software.
The Best Overlocking Software
Here are some of the best overclocking software solutions you can consider.
1. AMD Overdrive Overclocking Software
The AMD overdrive has all the necessary features needed for overclocking and tuning your CPU and memory and is among the best overclocking software available in the market. It uses an extended overclocking technique to improve your system performance and memory.
The software has pre-tuned settings and memory profiles for RAM overclocking and improves DDR3 performance. This software performs overclocking depending on the capabilities of your PC.
The AMD Intel CPU tool also allows you to track:
Memory clock and Voltage memory
Memory timing
Stability and auto control tests to improve your computer system stability
Memory performance in real-time.
2. NVIDIA Profile Inspector
The NVIDIA Inspector is a third-party developer design, is a very lightweight and free overclocking tool, weighing only 129 KB. It is designed to be used with the same brand's GPUS and has three tabs that monitor the GPU overclocking performance.
The fans built into this NVIDIA Inspector, the best overclocking software, help manage the fan speed and your graphics card overclocking, and you can configure their speed to suit your needs. The NVIDIA Inspector by design auto-detects your PC's graphics cards and creates an extensive NVIDIA GPU profile of your computer, including its current configuration. You can configure frequencies of the NVIDIA GPU overclocking software based on your overclocking needs.
3. AMD Ryzen Master 
Ryzen Master is compatible only with the latest Ryzen processor versions. Ryzen processors are not factory locked, which allows for a significant overclocking output. The AMD Ryzen Master is just an overclocking tool and the best CPU overclocking software for Ryzen processors.
According to your knowledge, this software has both basic and advanced view options that show you the overlocking features for your CPU overclocking. The basic view allows you to select how much overclocking you would like to apply to your CPU, plus significant parameters such as speed, voltages, and temperature.
AMD Ryzen Master has three overlocking modes- default, Auto, and Manual. It also performs overclocking for the integrated Ryzen graphics, which provide an excellent gaming experience. Ryzen master allows you to customize, then save various profiles for games, software apps, or customized performance needs. The system requirements include:
32 and 64-bit version of Windows 8 or 10
Ryzen CPUs on X300 chipsets or AM$ socket B350 or X370.
Ryzen Threadripper CPU on a TR4 socket motherboard with X399 chipsets.
4. Sapphire TriXX
Sapphire TriXX is a freeware overclocking software that was developed for the Sapphire Radeon graphic cards. It is compatible with both AMD and SAPPHIRE branded video cards. It has a straightforward white and black interface that displays in real-time all your computer's parameters.
It allows you to change the voltage, memory clock, and GPU clock. The Sapphire TriXX software gives you feedback on the alterations to the stability of your system. It allows you to save at least five profiles. The most significant highlight of this software is its color control. The TriXX has ample choice of LED controls that you can change either manually or automatically and gives you a choice of two overlocking modes:
Power mode which gives a better performance
Stealth mode, which gives you a balanced experience while gaming with its power saving.
System requirement: Works only with NITRO+ RX 5000 Series
5. DRAM Calculator for Ryzen 
The DRAM calculator for Ryzen is software for RAM overclocking and can help you overlocking your AMD Ryzen platform memory. This tool calculates and lets you know the best value for RAM overclocking but has no automatic feature for overclocking. However, you can still find the best overclocking value after trying various modes of calculation.
It has three modes: SAFE, FAST and EXTREME. When you get each mode's value, you have to key in the values in your BIOS. You need to reboot the system and then open BIOS settings to type in these values for them to make an impact on your RAM frequency.
Every time you need to change from SAFE to EXTREME or FAST modes in the overclocking software, you have to reboot the system and type in the BIOS settings' values. After you enter these values, confirm the entered values' stability from the applications MEMbench. The DRAM calculator works exclusively with Zen, Zen 2, Ryzen first to third-generation processors for its system requirements.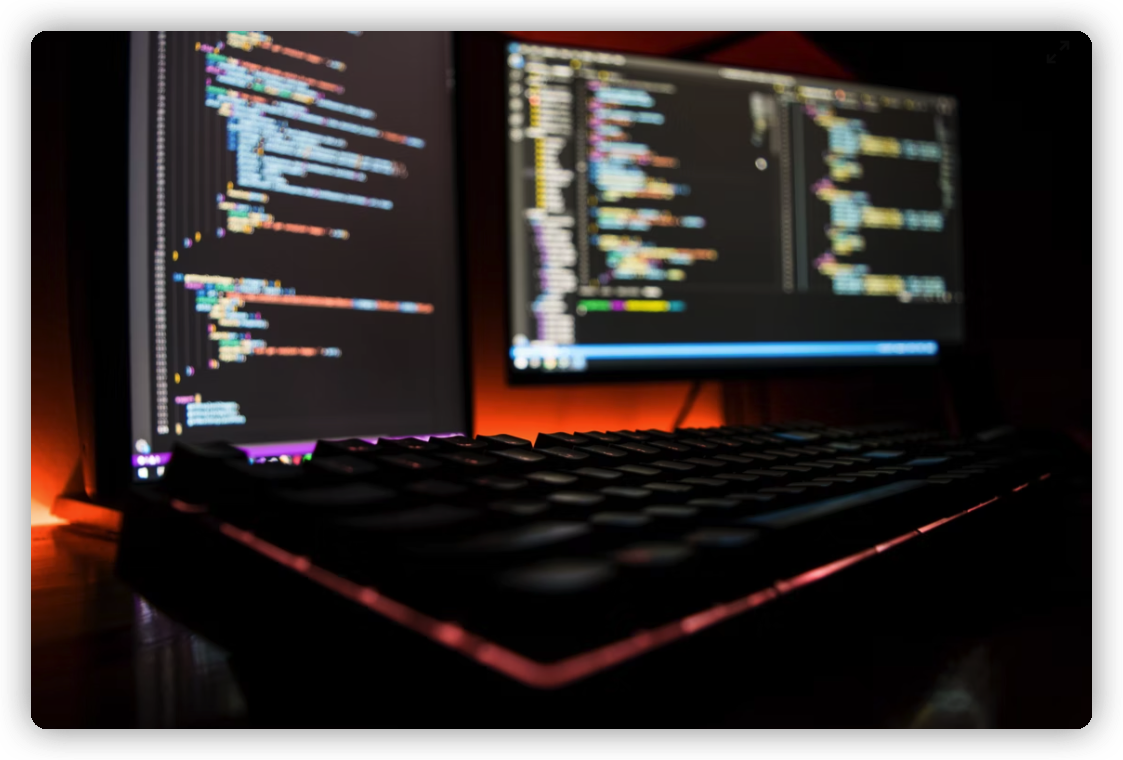 6. EVGA Precision X1
The EVGA Precision X 1 is EVGA's latest updated overclocking software dedicated solely to video cards that are NVIDIA based. It has a helpful interface that is geared at simplifying the overclocking process for a simple user. EVGA Precision X1 only supports GeForce RTX cards, and the developers are working on a newer update of the overclocking software with the support of GTX.
The on-screen display of the EVGA Precision X 1 is the user interface is friendly and displays all the crucial specs such as clock speed, voltage, and temperature. The profile feature has space for up to 10 hotkey profiles. The Precision X 1 also supports LED sync with various RGB supporting devices from EVGA and NV Link Bridge.
This software's OC scanner is a revolutionary next-generation stress testing utility with extra test modes and options. The OC scanner reveals your graphic card's real potential. All these features sum up to make the EVGA Precision X 1 the best overclocking software for NVIDIA video cards.
7. Intel Extreme Tuning Utility (XTU)
The Intel Extreme Tuning Utility XTU was developed explicitly for overclocking, performance tuning, and Intel CPU tracking. The Intel CPU software offers you a stress testing feature for finding a stable overclocking range. Overclocking is time-consuming, and this software simplifies the entire process.
The Extreme Tuning Utility Intel XTU, due to some limitations, is not compatible with all CPUs. This software's interface communicates with the CPU motherboard's BIOS, which allows for Intel XTU overclocking without needing to restart. The software's intuitive nature surpasses the conventional BIOS interface. Other than processors, this software also improves the Intel Extreme Memory performance. System requirements for Intel XTU are 64-bit versions of Windows 10.
8. ASUS GPU Tweak II
The ASUS GPU Tweak II's latest update offers more features. It has an auto-overlocking OC scanner and an on-screen display interface. However, it only works with ASUS graphics cards, and you need the latest drivers.
The dual user interface, i.e., Simple and Professional, provides new and veteran users with different interfaces. It has an arbitrary gaming booster, which eliminates unnecessary processes and provides a dynamic gaming performance. This feature prompts you for directions in the handling of System Services, System Memory Defragmentation, and Visual Effects. The ASUS GPU Tweak II comes with three modes that meet different requirements in performance.
Gaming Mode- the default for long sessions in gaming
Overclock- Makes way for maximum performance output for handling demanding gaming sessions
Silent- Reduces the fan noise and the performance output for movie and music enjoyment
Its system requirements are:
32 and 64-bit versions of Windows 7,8, 8.1 and 10
NVIDIA 600 series or a higher GPU
AMD 7000 series or higher
9. MSI Afterburner
The MSI Afterburner is touted as the best GPU overclocking software and is a freeware from MSI. This software provides crucial details like memory clock, temperature limit, and core clock details. It offers you features for benchmarking, fan speed control, and recording your gameplay in audio and video.
The MSI's best feature is that its compatible with graphics cards of any brand. The many features offered by this software gives you a firm grip over your graphics card settings. It helps you to find the best balance between performance and temperature.
The MSI's OC scanner is the latest, and it is programmed to automatically detect the overlock settings with the most stability for your graphics card. The OC scanner's graphical data provides more testing options. You can cave the data from the OC scanner into profiles. It even enables you to reset to the initial value and load your profile when needed.
The system requirements are:
32- and 64-bit versions of Windows XP, Vista and 7
AMD RADEON HD 2000 or later with an AMD Catalyst 9.3 or better drive
NVIDIA GeForce 6 or later with an NVIDIA Forceware or better drive.
What is the best overclocking software?
The best overclocking software is one with various features. The motherboard and CPU should support overclocking, as with most unlocked CPUs. The motherboard's compatibility and other overlocking features such as integrated overclocking features should be a consideration.
The best overlock software should have automated overlock, which offers better optimization in performance. The best software should also have a cooling system, such as a third-party cooling system, to keep your system from overheating. For large-scale CPU overclocking software, you can also get custom liquid cooling.
However, for basic overcooling processes, air cooling systems are the best and when you are operating on a low budget.
The best CPU overlocking software has these features in summary:
Compatible with your computer or CPU
Real-time data display
Has a stress test
Compatible with your graphics card and has a cooling method
Developed by a reputable and reliable brand.
Is overclocking your CPU worth it?
Overlocking your CPU allows it to improve in performance when it starts becoming sluggish. It is worth doing it because it improves performance, yet you do not need to spend any money on the best overclocking software, and it has myriad benefits.
Does MSI Afterburner overclock CPU?
The MSI Afterburner overclocks CPU and gives you complete control of your graphics card via its interface, which is very user friendly. Its other CPU overclocking features include real-time clock speed, custom fan profile which balances heat, controls fan speed, performance usage report, etc.
How do I Overclock My HP CPU?
You need to find a compatible overclocking software to help you overclock your HP CPU and boost its performance. Follow the instructions on using the overclocking software for your CPU, or get professional help to avoid damaging your computer CPU components.
Conclusion
There are numerous overclocking software apps available for tweaking or entirely overlocking your CPU, GPU, and RAM devices. Overclocking is a relatively easy but tricky process since you need to maintain system stability, quickly getting out of hand and doing more damage than good.
It would help if you learned how to overclock CPU to optimize your compatible intel core graphics card. Intel has room on the graphics cards and motherboard for performance boosting.
You need to give the process your undivided attention and overlock devices that are not in use so that when and if your system crashes, you will not have much to lose. For safe overclocking, you should be very careful about the source of your downloads.
Make sure you download these applications from authentic sites and stay away from downloading from links shared by friends or online as they may contain malware and infect your computer, which will cost you the money you had not budgeted for in the first place.
Overall, it is a process you can learn, but learn to do with care as you may end up having to buy another PC, which was not your original intention. Vigilance and caution are vital ingredients when trying this process.