Have you ever experienced touching your pocket, but you didn't feel your phone in there? Then a sudden rush of panic went through your veins for realizing that your phone is missing. You start walking back to where you might have misplaced your phone. Unfortunately, it was nowhere in sight.
So, how do you find your lost phone?
Tracking and locating a lost Android device is possible with the help of anti-theft or phone recovery applications. These apps can simply be downloaded on Google Play Store for free. Whether you're finding a stolen device or misplaced smartphone, it's important to understand how to find a lost android phone with this short guide.
At this point, you will learn the best ways to locate your missing phone using a user-friendly app and a stable Wi-Fi connection.
Steps in Finding Your Missing Android Phone
Before anything else, preparation is the most important thing you need to do. Planning for that moment, you lost your phone is the key to finding it wherever it may be. However, many people are not aware of the importance of preparation just in case you misplaced your mobile device.
According to reports, about 2,000 smartphones are stolen or lost per hour. That's a huge number that people need to overcome. You can avoid it by simply turning on the tracker of your mobile device.
Here's how you can turn on the Find My Device feature for Google Pixel:
Go to Settings and tap the Security and Location, then turn on the Find My Device.
Go to Settings and tap the Security and Location, then hit the Location to turn it on.
Now, if you're using a Samsung smartphone, here's how you can turn on the Find My Mobile feature:
Go to the Settings and hit the Biometrics and Security, then turn on the Find My Mobile.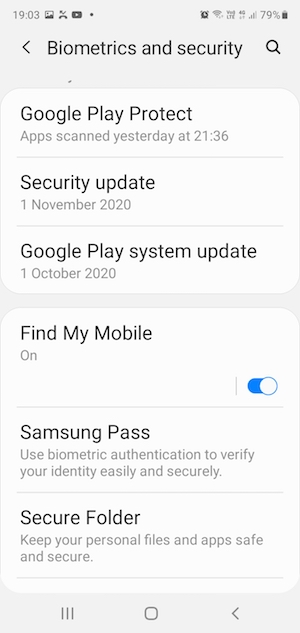 To make the Location more accurate, go to the Settings and hit the Location >> Improve accuracy, then turn on the two options on: Wi-Fi scanning and Bluetooth scanning.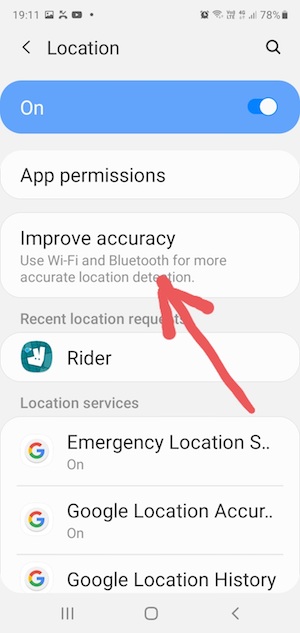 You can also create secondary contact info for your lock screen. By setting up a lock screen message using your alternate contact details, you are more likely to find your lost phone. It's so easy to set an alternative contact info. Just follow these steps:
Open your phone's Settings.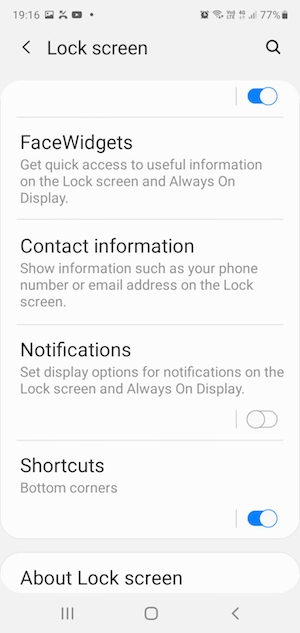 Tap the Contact Information.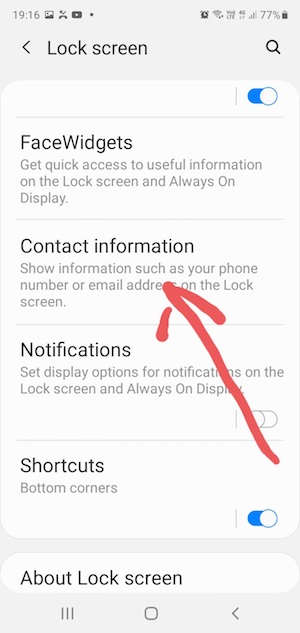 Type your message or contact details, then click Save.
Taking these precautions can help find a misplaced phone in no time. However, what if your Android device can't be found anywhere?
In case you lost your smartphone, or someone stole it, there are ways to track and locate it. Check out the following tips:
Tracking the Location of your phone can be done through Google Maps. Simply visit Android.com/find and sign in using your Gmail.
On Google Maps, you can view the approximate Location of your smartphone. However, if the Android device can't be located, you can find its most recent Location.
There are three options on the map to locate, erase, or lock your phone remotely.
Here are the steps to do them:
If you want to make your smartphone ring, even if it is on vibrate or silent mode, it will still make a sound.
You can lock your Android phone by using your PIN, or you can create a new PIN.
Erase your device remotely in order to keep your personal information safe from scammers.
If you're locating or tracking your smartphone through Find My Phone or Find My Mobile and it seems not working, your phone is most probably not connected to any available network or Wi-Fi connection.
The best way to manage this problem is to keep on trying until your mobile device connected to an available Wi-Fi network. If that happens, your phone's Location will immediately show on the Google Map.
Can You Use Smart Home Speaker or Bluetooth Tracker to Locate Lost Phone?
If you lost your Android phone and you're sure that it's just in the house, you can use the smart speaker to find it. However, the smart speaker and your phone should be signed in to a single account to use it in locating your Android.
You can use Google Home to find your misplaced device by telling Google to find your phone. The smart speaker will confirm your phone and then make the device ring. Don't worry if your Android is on vibrate or silent mode because it will still create a sound.
On the other hand, you can also use your Bluetooth tracker to locate your phone. For example, a popular Bluetooth tracker today is the Tile. It's perfect for people who often misplace their belongings, especially their phones. Basically, Tile is designed to provide a backup in case you lost your phone or it has been stolen.
To use a Bluetooth tracker, you need to sync your device to the app so that you can easily find your Android smartphone. Whether you lost it somewhere in your bedroom or misplaced it in the living room, a tracker will help you find it quickly. It works by alerting your device when it is out of sight.
Wrapping It Up
To find your lost mobile device, it needs an internet connection to transmit your phone's whereabouts. You can get an accurate location result if it's connected to a stable Wi-Fi network. Some of the most common ways to locate and track a lost Android device include Google services, third-party apps, and built-in tracking tools.
Generally, the most effective technique is to install a tracker to make sure you will find your lost phone. Google tools may be great to do this job, but third-party apps you can use to ensure positive results. These remote control features can make things easier.
So, have you ever misplaced a phone and lost it for good? With this simple guide on how to find lost Android phone, you don't need to buy a new phone in case you lost your device. All you need to do is follow the steps to keep your phone easy to track and locate wherever it is.