When we store data on the cloud, we hardly stop to think where exactly it goes. All the devices we use, online shoppers, and IOT (Internet of things) generate massive amounts of data, which has to be stored somewhere. HDD (Hard Disk Drives are the devices that store all this information, whether actively powered or not.
This leads us to the question, who are the main storage manufacturers? You may or may not have heard about Seagate and Western Digital. Wd and Seagate are competitors, and their main products are Laptop HDD, Desktop HDD, SSD, Archive HDD, Enterprise HDD, etc. We shall examine the two companies and see what their differences are and which one of the two makes hard drives with more reliability.
About Seagate
Seagate Technology PLC is a data storage company first founded in 1978 in the USA as Shugart Technology. The company was incorporated in the year 2010 in Dublin, Ireland, and headquartered in Cupertino, California. In 1980, Seagate was the first company to develop the 5.25-inch HDD (Hard Disk Drive). In the same year, they became the main microcomputer supplier.
Seagate's growth was driven by acquiring competitor companies. In 1989, Seagate bought off the Imprimis division of the Control Data Corporation, which is a dedicated manufacturer of HDD products. In 1996, Seagate bought Conner Peripherals, in 2006 acquired Maxtor, and in 2011, a hard disk business owned by Samsung. Seagate is a leader in the manufacture of Data Storage solutions that are used by homes and businesses to create, share and store crucial and sensitive data.
About Western Digital
Western Digital Corporation, which is also called WD or Western Digital, is a well-known manufacturer of computer hard disks and provides varying data storage solutions to homes and businesses. The American company is into developing, manufacturing, and provision of data center systems, cloud storage services, and storage devices to the IT industry.
Western Digital is not new to the electronic industry. Western Digital was founded in 1970 by Alvin Phillips, headquartered in Irvine, California, which later changed to San Jose, California. Just like Seagate, Western Digital is among the large computer hard disk manufacturers. This is a direct result of acquiring other companies. In 2012, Western Digital acquired Hitachi Global Storage Technologies (HGST). This acquisition catapulted Western Digital into the largest manufacturer of hard disks globally.
In 2016, Western Digital acquired San Disk, a manufacturer of storage chips, for $19 billion. In 2017, a cloud storage provider-Upthere was acquired by Western Digital to improve cloud storage features. In 2017, a flash storage manufacturer, Tegile system, was acquired by Western Digital.
Is Seagate better than Western Digital?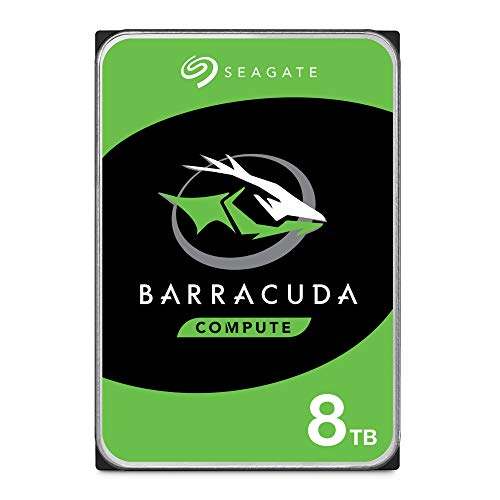 Seagate BarraCuda 8TB Internal Hard Drive HDD...
Store more, compute faster, and do it confidently with the proven reliability of...
Build a power house gaming computer or desktop setup with a variety of...
The go to SATA hard drive solution for nearly every PC application from music to...
Last update on 2022-09-10 at 12:25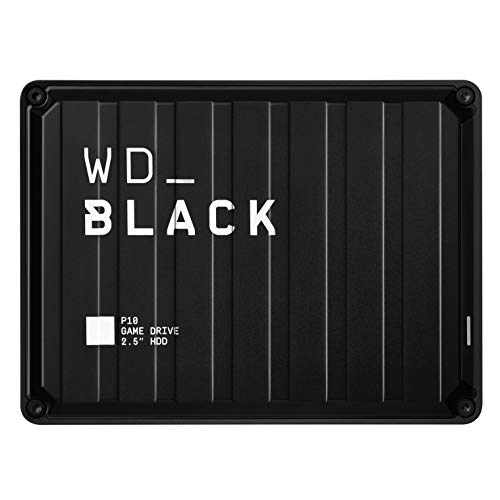 WD_BLACK 5TB P10 Game Drive - Portable...
Available in capacities up to 5TB that can hold up to 125 games, so that you can...
Comes with an 18-inch (457mm) USB Type-A to Micro-B cable with SuperSpeed...
Compatible with Xbox Series X/S (play and store Xbox One games, archive Xbox...
Last update on 2022-09-10 at 12:59
Western Digital and Seagate's core business is HDD manufacturing. Here is the best comparison of Seagate Vs. Western Digital.
Reliability
When upgrading hard drives, you need to choose a hard drive with top reliability and high-performance. All drives fail eventually, but a reliable drive lasts longer. Western Digital is the top option for most people for conventional platter drives. They assume they are the best models because, for them, they have a low rate of crashing and report they have good reliability.
A search on the internet will tell you that most people hold hard drives from Western Digital to high esteem than Seagate drives. Many people who have used both brands also say that HDD models from Western Digital fail less than those from Seagate. However, all hard drives are not created the same in terms of reliability, and you can get a disappointment from Seagate drives or Western Digital drives. The best way to protect data is to have a backup.
Speed
Seagate's hard disks' speed is faster than those of Western Digital, according to most users. Despite their read-write speed being faster, their failure rate is higher than HDDs from Western Digital. While Western Digital's HDDs models are slower in speed than Seagate's, but they are the best models for storage because they are durable and stable.
Capacity
Western Digital's HDDs have an impressive capacity as they were the first to roll out a 2 TB SATA HDD. Their hard dives' capacity is always going up, and in 2017, they introduced the 14 TB HDD model, the first of its kind in the world-the helium-filled HGST Ultrastar Hs14.
Seagate's desktop-class HDD has an up to 10 TB capacity. Its internal HDD, the Seagate Barracuda Pro model, has a 14 TB capacity. Both companies can give you what you need capacity-wise.
SSDs
Both companies were slow on the uptake towards investing in SSDs, which are mostly found in laptops, but now, both offer fast SSDs. Seagate is faster and has large internal storage, but by a small margin, and Western Digital has a market in the middle and lower-tier market.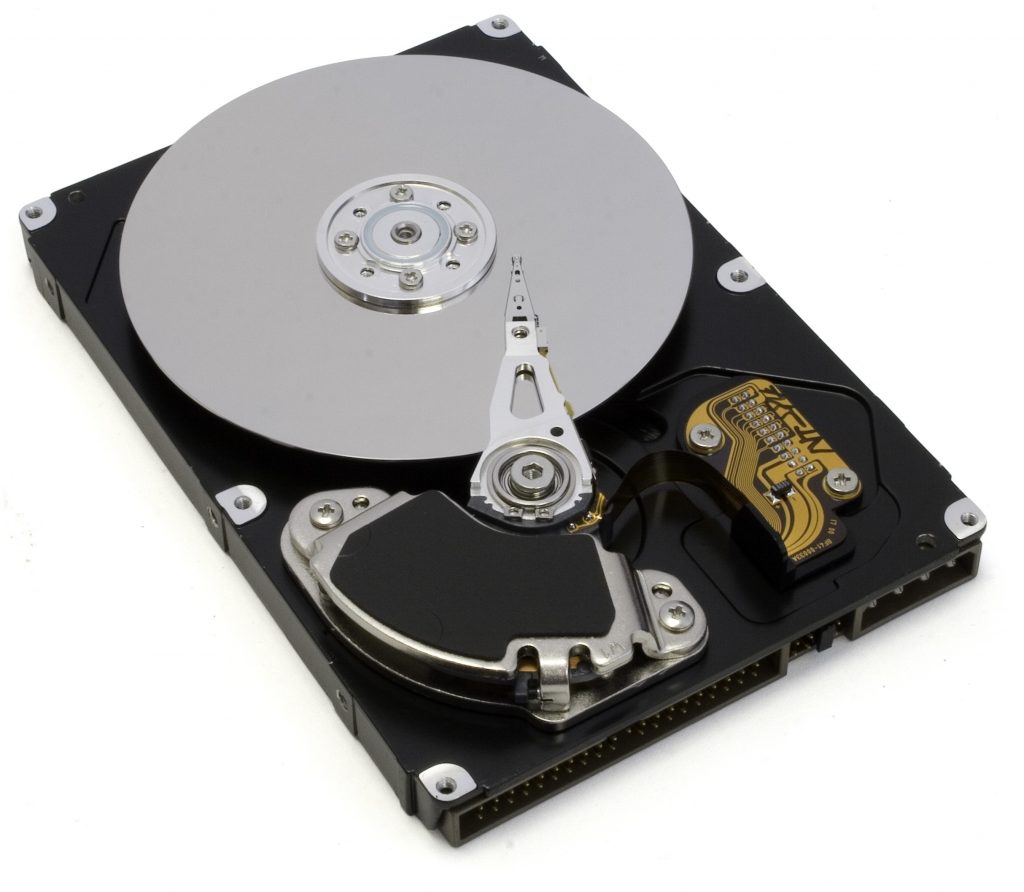 Pros and Cons of Hard Drives vs. SDDs
There are two types of hard drives used in a computer- hard disk drive or solid-state drive. Both drives store your data and also contain the code used to launch systems and perform other tasks. These crucial functions mean you need to get a quality drive, but you must know the pros and cons of each.
Pro of HDDs
An HDD is more cost-effective than solid-state drives in regards to the dollar pricing for every gigabit. A solid-state drive with the same storage capacity as an HDD is often twice as costly; computers fitted with SSDs are generally more expensive than those with HDD.
Larger Storage
A larger storage capacity is another advantage of using a hard drive instead of an SSD. Most of the HDDs sold today have a larger storage capacity of at least 500Gb, while SSD has a starting capacity of 128GB.
More Accessible
Hard drives are more available in the market. There are numerous internal and external hard drives in the market from various companies. SSDs are also becoming more available, but it is more convenient to use a hard drive in terms of accessibility, larger storage capacity, and affordability.
Better read-Write Cycles
A hard drive has more longevity because of its higher and impressive read-write cycles. Data can only be retrieved a limited number of times from an SSD. This is because an SSD's flash memory has a limited number of writes. An SSD needs to delete and rewrite huge data blocks at a time before writing more data. The flash memory's cycle is shortened by repetitive read-write cycles.
Cons of HDD
Slower Read-Write Speed
One of the cons of hard drives is the speed of reading and writing data. An SSD has more speed, and depending on the Rotation Per Minute (RPM)specification; hard disk drives have various speeds. In a hard disk, data is fragmented because of its rotary recording surface. A computer with a hard disk boosts more slowly and operates slower than its SSD counterpart.
No Energy Efficiency
An HDD consumes a lot more power in comparison to an SSD. The hard drive needs more energy to power its moving parts like the rotating metal platter and the magnetic head. This is why laptops are equipped with SSD for the best energy efficiency and battery life extension.
Noise
The hard drive's metallic platter rotation and the magnetic head back and forth movement make noises and low-key vibrations when the HDD is working. These noises are mostly heard when the computer is booting or when it reads and writes a lot of data. An SSD makes no noise.
Shorter Longevity
An HDD's susceptibility to data loss and failure rate from physical weaknesses is one of its biggest disadvantages. The HDD's moving parts make it susceptible to damage from shudders and drops. This is why an SSD is most suited for laptops. An internal SSD is less vulnerable compared to an external SSD because moving about with a device makes it vulnerable to physical damage.
Size
The hard drive is a lot bulkier than a solid-state drive. It is impossible to reduce the HDD size because of the operation and placement of the moving parts. This physical aspect makes the hard drive only suitable for tasks that do not require movement. Smartphones, tablets, and ultra-thin laptops are equipped with a silent state drive.
Is Seagate Really That Bad?
Most customer reviews online show that most people prefer using Western Digital HDDs over Seagate. However, according to a study by a cloud backup company called BackBlaze, Western Digital's HDDs were the least in reliability among Seagate, Toshiba, and HGST.
This is not necessarily true because HDD crashing varies from brand to brand, model to model, and capacity. The assumption that a manufacturer has poor products only comes in when a hard drive's failure rate is blanketed, regardless of model or capacity.
Seagate is not as bad as it is thought to be, and every mechanical hardware will at some point fail, regardless of brand, so backup is crucial. The reason products have at least a one-year warranty for compensating for any defects that may have passed the quality control checks, and reliability is relative and subjective. The best way to find out which is better is to buy one of each, and use them.
Are Western Digital External Hard Drives Reliable?
Digital External Storage
For users who need to back up their internal drives, external storage is necessary. External hard drives are still an excellent option for people or firms that require storing massive amounts of images and data backup. Most laptops have limited space, are portable, and have at least 500 Gb. External hard drives provide an easy and portable way to backup or store data, especially videos and photos. The three types of external drives include:
Portable drive
Both Seagate and Western Digital manufacture portable external hard drives with varying connectivity and capacities. My Passport series from Western Digital and Backup Plus from Seagate are popular, portable external drives, and portable drives from either company serve the purpose. Most specifically:
WD My Passport Ultra 4 TB
WD 3 TB My Passport Wireless Pro
Seagate's Backup Plus Slim 2 TB
Desktop Hard Drives
If you need a lot of storage for movies or video editing, you need a desktop-class external hard drive with more terabytes of space for storing media, though not easily portable. You can go for the My Book Duo Desktop drive from Western Digital.
This external hard drive contains an up to 28TB storage capacity with configurations of either RAID 0 or RAID 1. Seagate provides 10TB storage capacity from an Expansion Desktop or single drive Backup Plus Hub. Western Digital has better desktop drives that support 4K or 8K video edits.
NAS Devices
Seagate does not prioritize NAS devices. Western Digital has a first-party NAS server, while Seagate does not. Seagate instead chose to do with drives with NAS design. My cloud offers Plex Media Server build-in support, which is a library organizer, allowing you to stream to any device such as PS4, Chromecast, a smartphone, etc.
While you can merge a Seagate drive into a NAS server and use it similarly, it does not have a high-capacity server capable of doing the same. In this instance, Western Digital is your go-to when you want cloud or wireless storage products, rather than Seagate.
FAQS
Are Seagate drives any Good?
Most people ask if Seagate drivers are any good, and from the discussed aspects above, it is safe to say that they are good. Everybody has a personal experience with a product, and no two disks are the same. One might be new and crash after a few days, and another may be in use for years without an issue.
If a hard one buys a hard disk, it comes with a one-year warranty on the device. The warranty period is to rule out any overlooked flaw during the quality assessment. The quality of the products is also evident in the company's shares, which are on an upward trajectory.
Are Seagate and Western Digital the Same Company?
Some people wrongly assume they are one company. They are different companies in competition for the same market, and with almost similar products.
What is Hard Drive Failure?
Hard drive issues can either be physical or logical. In physical hard drive failures, the hard disk or one of its parts is physically damaged or completely fails to work, leading to data loss and Windows booting issues.
Logical hard drive crashes have no technical issues, but the hard drive's crashing is from damage in the hard drive software or file structure. When this happens, your files may disappear or become inaccessible and the operating system corrupted.
Typically, a hard drive software is reliable for three to five years. The most susceptible drives are aged electromechanical devices that save your data on a fast-spinning disk. A hard drive software can crash with no explanation, regardless of how long you have used it.
Solid-state drives fail, but not as often, and with luck, most hard drives will warn you before they crash fully. Some of the indications of failure include:
Frequent computer crashes and freezes
If your computer software keeps crashing or freezing, the most likely culprit is your drive. If these issues occur after a new installation, it is possibly due to corrupt hardware and most likely an impending hard drive failure, and you need a reliable data backup immediately.
Taking Too Long to Access Files and Folders
Taking too long to access files and folders may mean your hard drive software is on its way out, and it needs several read attempts before it can access files. It could be a sign of a different issue, but it is a typical hard drive failure sign.
Strange Sounds
Strange sounds like grinding or clicking noises are a sign of a failing hard drive, and you need to do a data backup because it could crash any time.
Conclusion
WD and Seagate are still diversifying with the current shifts in software technology. HDDs have been in use for many years, and while SSDs are becoming more popular, hard drives will be around for quite a long while before they go the floppy disk way and die a natural death. Seagate Vs. Western Digital is a longstanding discussion, with people debating whether one is better than the other.