Computer usage is increasing day in day out, and we cannot dispute their importance in today's lives. Every field requires the use of computers nowadays, and this also means that there is a drastic increase in the need for storing data. Various devices are used to store data, inclusive of SDB Drives and hard drives, among others.
There are, however, some limitations with these two. Hard drives are connected to your laptops and computers, while USB drives have limited storage capacities. This poses some challenges when it comes to storing data. Where there is a will, there is a way, and this led to users feeling that there was a need to come up with something that will solve their problems.
This is how the creation of external hard drives came about. They are portable and carry with them high storage capacities, over a hundred gigabytes. The invention didn't end there, as many tech companies such as Toshiba and Seagate constantly tried to come up with an external hard drive that could hold maximum amounts of data but, at the same time, be as compact as possible.
A company by the name of Western Digital broke the ice and came up with two external hard drives that have become so popular all around the globe. These two hard drives are known as WD My Passport and WD Elements. A lot is in store with these two hard drives, and this is what this article will try to unveil.
We will look at the major differences between WD My Passport vs. elements and what they have in store for their users. Also, we will look in detail about the different features they have and some of the pros and cons that come about their usage. Read on!
Features and Specs
WD Elements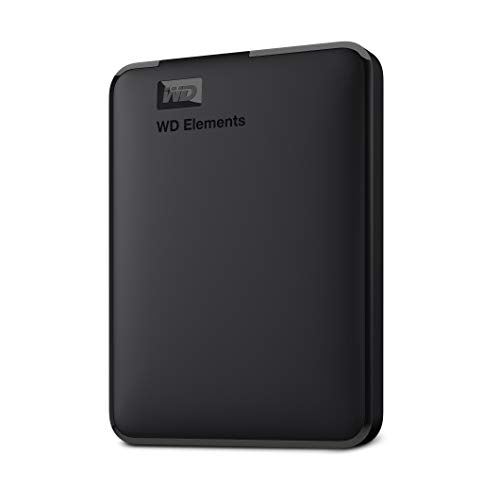 Last update on 2022-07-26 at 08:26
This product from Western Digital is available in three different forms categorized according to the storage capacity. There are 1 TB, 2 TB, and 3 TB variants. The appearance of this hard drive may not strike you to be fashionable or appealing to the eyes, but let not this fool you about its storage capacity.
We also love them for the fact that they are compact in size and super lightweight. This, thus, makes them be able to fit perfectly in your pocket or backpack without any struggles. Also, you can move with them from one place to another without feeling the weight. The 1 TB model weighs a mere 130 grams (0.29lb) while the 2 and 3 TB Models come at 230 grams (0.52lb) each.
What the WD Element lacks for in looks, it makes up for it in its performance. Top-notch is the best word that can be used to describe the performance of this product. We were really impressed with its transfer rate and couldn't possibly ask for anything better. The WD Elements are available in black color only. Also, they're able to connect to any computer device with a USB 3.0 port and over.
Affordable Price
High transfer rates
High storage capacity
Lightweight
Not fashionable or appealing to the eyes
WD My Passport

Last update on 2022-07-26 at 08:35
Second, in line after the WD Elements is the WD My Passport. Basically, this is an upgrade and a refined version of the WD Elements. Western Digital felt that there was more room for improvement and the need to give their customers the best. WD My Passport comes in more colors and variants and a better look. Compared to WD Elements, you'll love this version right from when you set your eyes on it.
This hard drive is categorized according to its storage capacity and comes in four variants: 1 TB, 2 TB 3 TB, and 4 TB. Moreover, there are lots of color options to choose from based on your taste and preference. The color choices available are Blue, Black, Orange, White, Yellow, Red, Black-Gray, and White-Gold.
These colors are bright, flashy, and catchy. They give the hard drives a firm but pretty look. Upon purchasing this drive, you're also awarded a connecting USB Cable that matches the color of your hard drive, pretty impressive, right?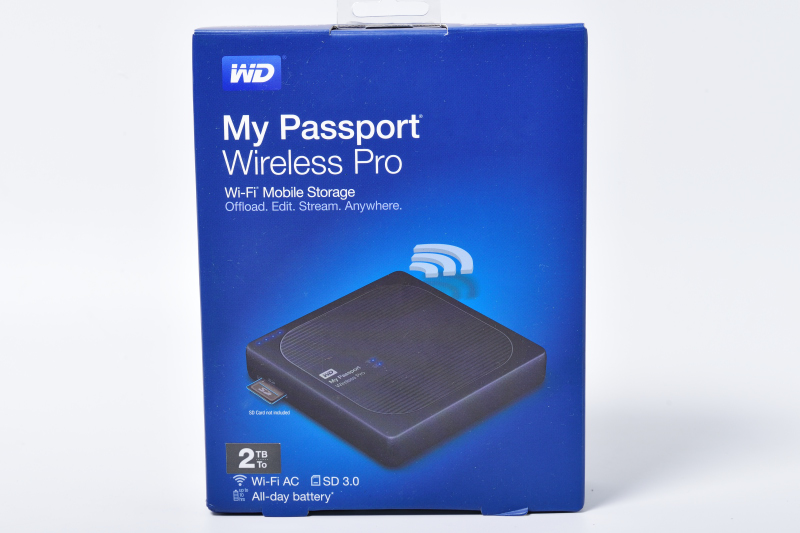 These hard drives also come in a compact and lightweight design. Moving them from one place to another shouldn't be a hassle. They can fit in space-deprived areas such as pockets and backpacks. The different variants come in different weights. The 1 TB model weighs a mere 170 grams (0.37lb). The other models, 2 to 4 TB Models, weigh 250 grams (0.54lb).
Just like the WD Elements, these hard drives require a computer device with USB 3.0 Port and above to function. Another outstanding and unique feature about them is that they come with the WD Software, which enables them to maintain all backed up data on the hard drive. You should rest assured that your data is safe with a hard drive.
Compact design
Lightweight and easy to carry
Fashionable and attractive appearance
Relatively expensive
Comes at an average performance
Conclusion
There you have it- these are the basic information that you need to know about the WD My Passport vs. elements. One thing is for sure about them both; they are making tremendous strides in the tech industry. Moreover, they are convenient and are going a long way in assisting people in storing their information safely.
The WD My Passport comes at a higher price than the WD Elements. However, its performance and outward appearance are way above its predecessor. The WD Elements is cheaper but plain in appearance and lower in performance when compared to the WD My Passport. All in all, these two hard drives are great and are miles ahead of the internal hard drives.
There is no wrong choice between these two. It is all dependent on your preference and size of the pocket. WD My Passport is the better choice, of course, but more expensive. If you cannot afford it, there is no harm in settling for the WD Elements. Your data has never been safer than with the WD external hard drives.