Samsung is a well-known multinational company from Korea. The company is famous for its quality electronic products such as TVs, phones, microwaves, and other products. Samsung's Smart TVs are popular with many for their ease of connectivity and high-quality screens.
However, many users have reported having issues with the Samsung TV not connecting to Wifi.
What Prevents Samsung Smart TV from Connecting to the Wifi?
As mentioned, the Samsung TV has problems connecting to the Wifi, which could be due to several reasons.
Old and outdated firmware
Suppose your TV has old firmware that has not been updated to the latest firmware version. In that case, it might not work because it needs a firmware update for its settings to be configured appropriately according to regions. Check online if there is the latest update.
Bug
There have been numerous reports about the TV software being affected by a general bug. If you turned the TV off via the remote for more than 15 minutes, the network settings become corrupted. This means you have to reset them for the connection to work. You might also have downloaded a bug from the internet.
Mac Address Block
All smart devices connected to a Wifi router use a specific address to connect to the internet, also known as the Mac address. Sometimes, the Mac can be blocked from Wi fi connection, either by the ISP or the user. If this happens, the TV will not establish an internet connection until the ISP or user removes the block.
DNS Settings
The DNS establishes a server via which the TV will establish the connection. In some situations, the DNS settings on the TV may not be configured appropriately.
This results in conflicts between the TV and the router while attempting to connect to the internet. You have to manually change the settings for the TV to connect correctly to the internet.
Router or Modem issues
If your router or modem has an issue, your Samsung TV will not connect to your wireless network. You can replace the modem to solve the connectivity issues on your TV.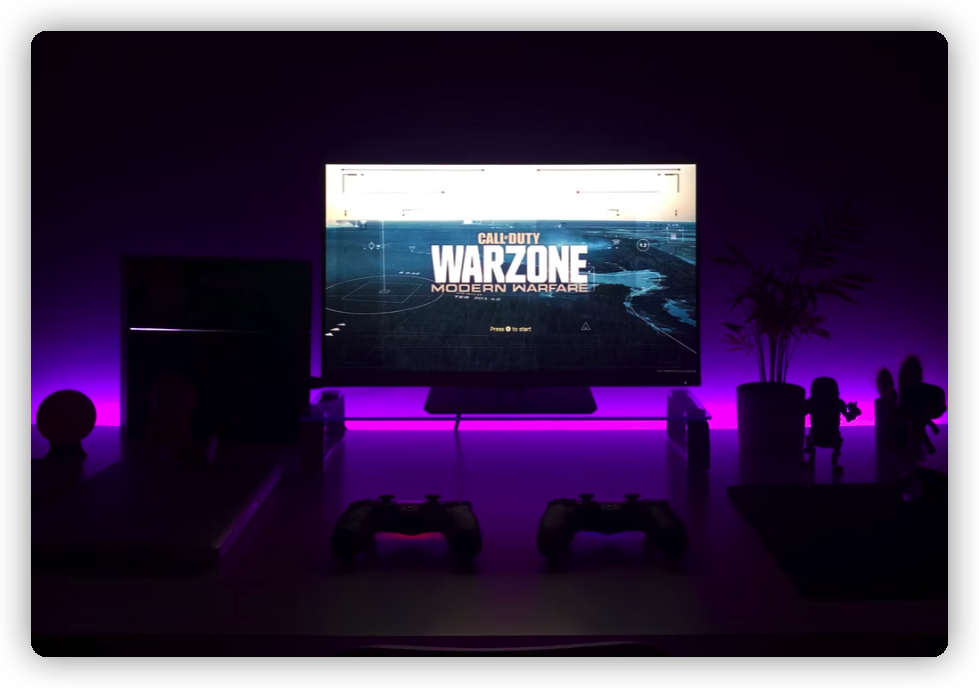 How to Fix Your Samsung Smart TV
With this basic knowledge of the potential problems, we shall look at the solutions.
Restart or Reboot the TV
When your TV gets a bug, it becomes difficult to configure its settings. If the Samsung TV not connecting to Wi fi is an issue, you may need to restart the TV to get rid of the bug. There are two ways to restart a Samsung not connecting to Wi fi and fix Samsung TV. The first step is:
Ensure your TV is on.
On the remote, hold the power button
Long hold it until the Samsung log appears on your TV screen
The red LED light on the TV will start to blink fast
When the TV comes on, try to connect it to your Wi fi network
The second method to fix Samsung TV is:
Turn on your TV and keep it on for five minutes.
Turn it off, but do not use the remote. Unplug the cable from the power source
Please wait at least 30 minutes for it to continue resetting.
After 30 minutes, please turn on your TV normally and try to connect it to the Wifi. If the TV doesn't connect, try another solution.
Check Your Password
Using the wrong password is one of the most common reasons for your Samsung TV not connecting to Wifi. In such scenarios, the user might type in the wrong password by mistake. Ensure you type in the password correctly to prevent such an internet connection issue from occurring.
The typing error happens because the on-screen Samsung Smart TV keyboard is not as easy to use as a phone or computer keyboard. If your TV can detect your wireless network but cannot establish a connection, try to re-enter your password correctly to fix Samsung TV.
On your remote, press the Home button
Go to Settings>General>Open Network Settings> Wireless
Select the Wireless network you want your Samsung Smart TV to connect to and carefully type in your password. You can see the password you are typing in by enabling the Show Password option.
If your password is too long or complicated, change it to a short and simple one to prevent a similar problem from occurring.
Reset the Network Settings on your Samsung Smart TV
If your TV is not establishing a connection to Wifi or won't detect your wireless network, it may be an issue with the network settings configuration. To fix Samsung TV, reset the network on your Samsung Smart TV.
On the TV remote, press the Home button
Go to Settings>General>Network
Click on Reset Network and click Yes
Restart your TV and reconfigure the TV's network settings
Disconnect Any Devices Connected to Wi-Fi
Some Wifi routers come with a preset limit of devices they can connect to. If you are attempting to connect to a wireless mobile hotspot via a smartphone, go to the device mobile hotspot settings and check if there is a limit of devices. Try disconnecting all other devices, then connect the TV alone and see if the problem persists.
Try to Connect to Another Wireless Network
The Samsung TV not connecting to Wifi may also be one of two scenarios:
Your Samsung can find the available networks but cannot connect to them
Your Samsung TV cannot detect any wireless network
If you want to fix Samsung TV, try to connect the TV to a mobile hotspot on both issues. If the Smart TV does not connect to one mobile hotspot, try another smartphone or Wi fi router.
If your TV establishes a connection to a wireless network, either the router or hotspot, your Samsung Smart TV has no issue. If your router has too many connected devices, it might not handle all the devices, and you may experience connectivity issues. Reduce the connected devices to solve the issue.
Check if the other connected devices can connect with no issues. If all the devices connect with no problem, then your TV has an issue.
Manually set the DNS Server
The DNS (Domain Name System) settings may be the problem and conflict with your internet router, preventing a Wifi connection to the internet. Typically, devices like Smart TVs, smartphones, or computers resolve DNS through the IP to establish an internet connection. If your TV cannot do this, you can manually reset the DNS server.
On your remote, press Menu> General> Network Status
Click Start>IP Settings
Under Ip settings, select DNS mode and select "Enter manually."
Press OK
Enter 8.8.8.8. After typing the first 8, use the > button to navigate to the next field to enter the next 8 until you are done. Press the Done button on the number selection bar. Try to make the connection to the internet.
Check Your Network Signal Strength
If your TV keeps losing its internet connection, the solution might be:
Go to Settings> Network> Network Settings>Wireless
Check how many bars your Wifi network has. If it has one or two network bars or keeps changing, your internet connection may be unstable.
In this unstable Wifi connection scenario, your Samsung Smart TV will establish a connection, but you cannot load or stream anything on the internet. This happens if the router is behind several walls. The solution for this issue is to move the device nearer your TV or buy a Wifi repeater to make the signal stronger.
Restart your Router
This solution should help your Smart TV connect to a Wifi connection if there is a problem with your router or hotspot.
Unplug the Wifi router from the main power source
Wait at least five to ten minutes and restart
Let the device load internet settings for about 5 minutes
Go to Settings>General>Network> Network Settings> Wireless
Select the preferred Wifi network you want your Smart Tv to connect to
Check if this solution has worked
Network Compatibility with Your Samsung Smart TV
Any Samsung Smart TV model launched before 2018 may only support 2.4 GHz networks. Your Wifi router might support a 5GHz network, and your older Samsung TV model will not detect this wireless network. In this case, you need to contact your Internet Service Provider to step down your Wifi network settings to 2.4 GHz.
Unblock Mac Address
Mac address failures or system complications might cause your Samsung TV Wifi connection problem. You can perform a factory reset on your Samsung TV as a possible solution.
Go to Settings>General
Press Reset
Enter the PIN to activate the system or factory reset. The default PIN for this is 0000
Unblock MAC Address
If the problem is a block on your Mac address, by ISP or router, you can unblock it.
To find the Mac Address of your Samsung TV, go to Support and About this TV.
Note the Mac Address and write it down
Give the address to your internet service provider and request for them to unblock
Change Modem or Router
If all the above solutions do not work, and your Samsung TV is still not connecting to the internet, request your ISP to swap your Wifi router or internet modem for a newer version. When the internet modem or Wifi router is changed, restart your TV before you attempt to connect your Samsung TV.
Update TV Software
In finding a solution to the Wifi connection issue, you can update to the latest firmware on your Samsung TV. As the problem is the internet connection, you need to update the firmware and manually install it. Ensure the firmware is the latest version before you download it.
Change Time Zone of Your Samsung TV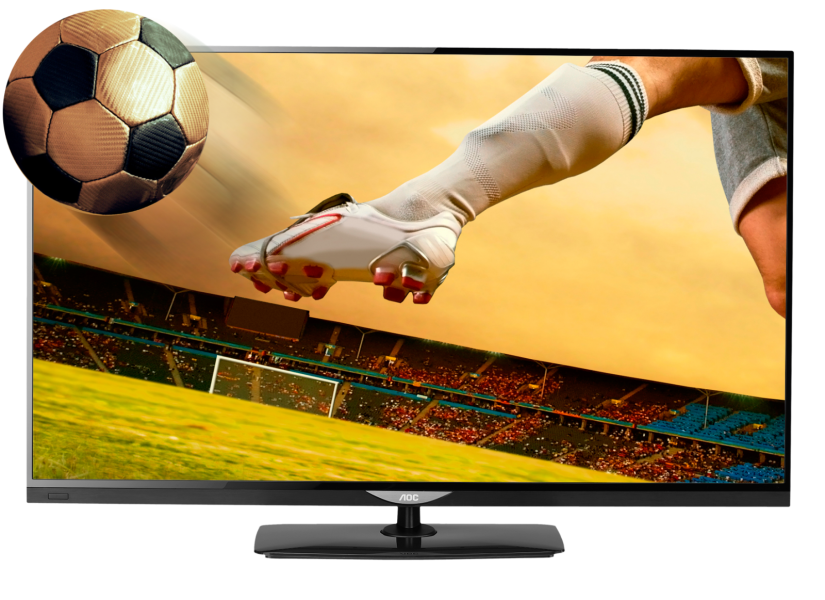 Change the time zone of your Samsung TV by:
Launching your Samsung Smart TV Settings>General
Select System Manager>Time
Open Clock, change the Time Zone of your Samsung TV. If that option is not active and is greyed out, set the TV's Clock to auto
Change Your TV's Name
Go to Settings>Network
Select Device Name. Enter New Smart TV name and ensure no other device uses a similar name
Reboot TV and see if the solution has worked
Disable IPv6
Got to Settings> General
Open Network>Reset Network Settings
Confirm and wait for network settings to reset
Power down your Samsung TV and wait one minute
Power it back on and connect your Samsung to the network to check if the problem is solved.
If the problem is not solved, go to Network Settings and disable IPV6 to see if it solves the problem. (You have to open Expert Settings)
Disable the Samsung Instant on
Press the Menu button on your remote, then open System
Scroll to expand your options and select General
Open Samsung Instant-on. Please disable it and reboot your Samsung TV
Set Usage Mode to Home
Navigate to your Samsung Smart TV Settings. Open General
Go to Usage Mode
Enter PIN (default is 0000) and tap on Home Mode
Reboot TV and check if the Wifi connection is working.
Disable Auto Launch Last App and the Autorun Smart Hub
Navigate to Settings, then General
Select Smart Features and the open Autorun Last App
Disable Autorun Last App and reboot your Samsun TV to check if the problem is resolved.
If the problem persists, go to Smart Features and repeat previous steps
Disable Autorun Smart Hub and reboot to check if the Wifi connection problem is solved.
Disable the AnyNet+ Feature
Navigate to Settings and go to General
Select External Device Manager
Open AnyNet+
Disable AnyNet+, which might cause you to lose control over some devices such as Soundbar. Reboot and check if the problem persists
Disable the Soft AP Option
Navigate to Settings of your Samsung TV and go to Network
Open Soft AP and disable it by selecting Off
Reboot and check if the Smart TV is connecting to Wifi
Edit Your Router Settings
Your router configuration settings could be an issue. You can:
Ensure your router firmware is up to date and check if the issue is resolved.
Disable PiHole, Nvidia Shield, etch to check if they were blocking your Wifi connection
If your router is dual-band (2.4 or 5 GHz), check if disabling one frequency or changing the frequency names will solve the Wifi connection issue.
Conclusion
If you try all these tips to fix Samsung TV and none works, you may have to involve a professional. Do not attempt to open up the TV, as this will void your warranty if still active. Contact the Samsung Support Center and arrange for a professional to look at your Samsung Smart TV. If your TV only has a connectivity issue, one of these solutions will work.
If not, then you can take the next step. By going to the Samsung website or looking at customer reviews online, you can easily gauge what you are experiencing with your TV. Due diligence before taking the TV to a repair shop is advised. Have patience and go through each one of the steps until you are sure none of them works.